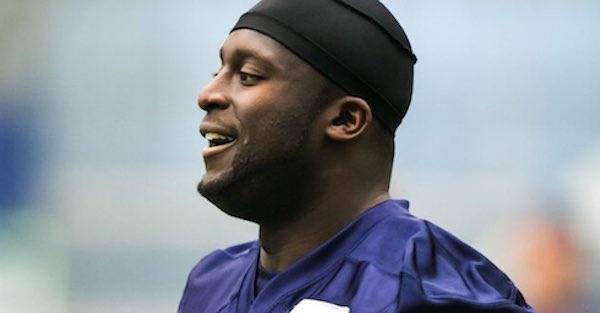 @1340AMFOXSports/Twitter
1340AMFOXSports
Seattle Seahawks starting left tackle Rees Odhiambo reportedly was stretchered out of the locker room after beating the Indianapolis Colts Sunday night, 46-18.
According to Yahoo, he complained of trouble breathing in the locker room. He then laid down as teammates gathered around him and had to be stretchered out of the locker room. He remains hospitalized with what doctors are calling a "cardiac contusion," which is a bruised heart.
According to the report, the injury is believed to have happened after an interception, but he returned and played every snap for the Seahawks.
"He had a response, he got hit in the chest on the interception return (by the Colts' Malik Hooker in the third quarter) and it wasn't a violent hit but the guy must have caught him just right with the shoulder and it knocked the wind out of him," head coach Pete Carroll said, per the report. "That's what happened on the field and he had trouble really breathing through the game but he made it — it was okay. But in the locker room it just exacerbated so we took all the precautions and made sure we looked after him."
Odhiambo has started all four games for the Seahawks this season.
We'll continue to update this story as more information becomes available,