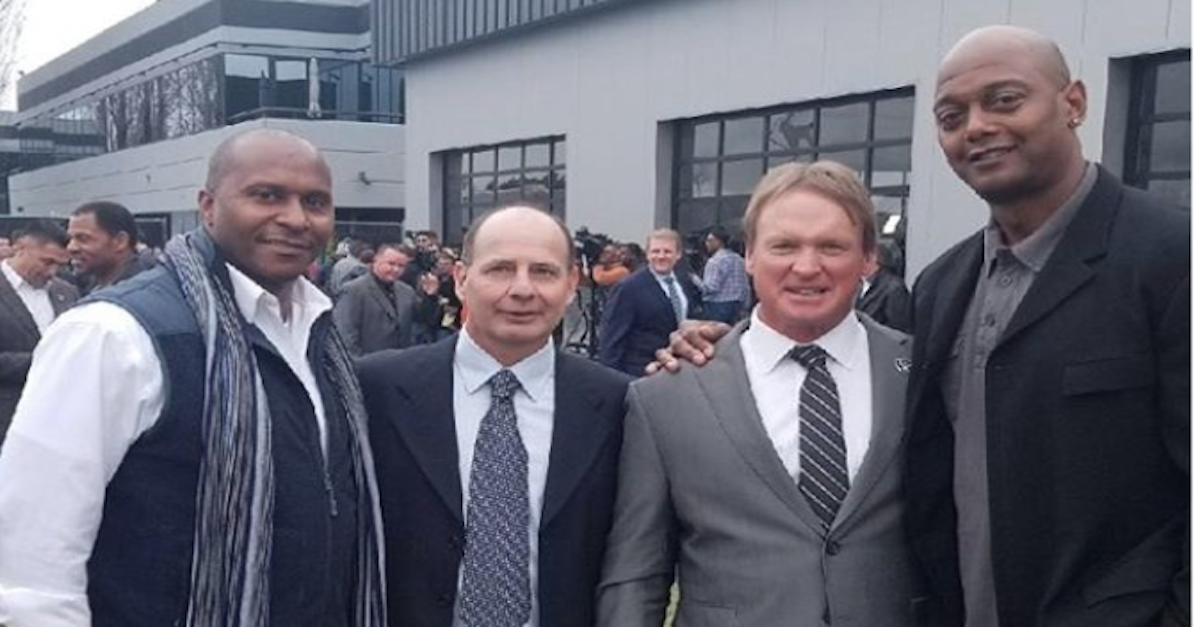 Reggie Barlow/Instagram
Reggie Barlow on Instagram.
Jon Gruden is back in the coaching world and the Oakland Raiders are better off for it, but though their new head coach is the big name moving back to the bay, Alex Marvez of Sporting News is reporting that there could be another move in the near future.
Per Marvez, Virginia State head coach Reggie Barlow is on the radar to potentially join Gruden in Oakland as the Raiders' wideouts coach. Notably, Barlow was a wide receiver for the Tampa Bay Buccaneers in 2002 and 2003. His head coach at Tampa?
You guessed it. Chucky.
Barlow played in the NFL for seven seasons, his final two with Gruden and the Buccaneers. He notched six catches, 50 yards and a touchdown for the Buccaneers as a wideout, mainly making his impact as a special teams player.
As a whole, over the course of his NFL career, Barlow caught 39 catches for 522 yards and the aforementioned touchdown.
Barlow has been the head coach at Virginia State for the past two seasons, where he's accumulated a 19-3 overall record. He led the Trojans to the first round of the NCAA Division II playoffs this past season and finished 2017 with an impressive 10-1 record.
So far this report only has Barlow tied to the Raiders, so stay tuned for more information. For what it's worth, he has publically come out to say that he was just in Oakland to support Gruden: