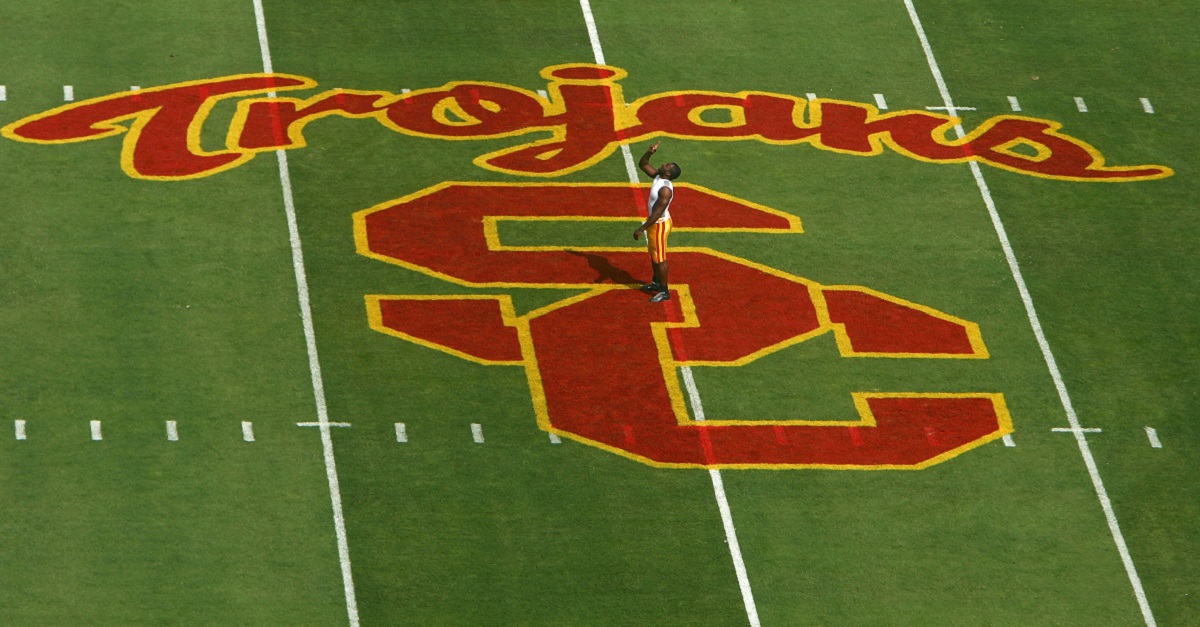 Donald Miralle/Getty Images
LOS ANGELES - OCTOBER 9: Reggie Bush #5 of the USC Trojans prays in the middle of the field before the game against the California Golden Bears on October 9, 2004 at Los Angeles Memorial Coliseum in Los Angeles, California. (Photo by Donald Miralle/Getty Images)
Former USC running back and current Buffalo Bill Reggie Bush has quite the conundrum to deal with in Week 5 of the NFL season. His team plays the Los Angeles Rams in the L.A. Coliseum and that seems pretty straight forward, but Bush is actually not allowed to appear there because of the NCAA sanctions against him.
RELATED: One NFL Draft analyst thinks Dalvin Cook could be better than Reggie Bush
As part of the sanctions against USC for Bush?s impermissible benefits and taking money from agents while he was a player for the Trojans, not only did Bush have to ?dissociate? from USC, but is not allowed on campus or at the stadium at all. However, there is going to be a conflict of interest there as he has to play there in Week 5 against the Los Angeles Rams.
The simple fact that Bush is playing on Sunday is pretty clear middle finger to the NCAA. Good game, good effort.