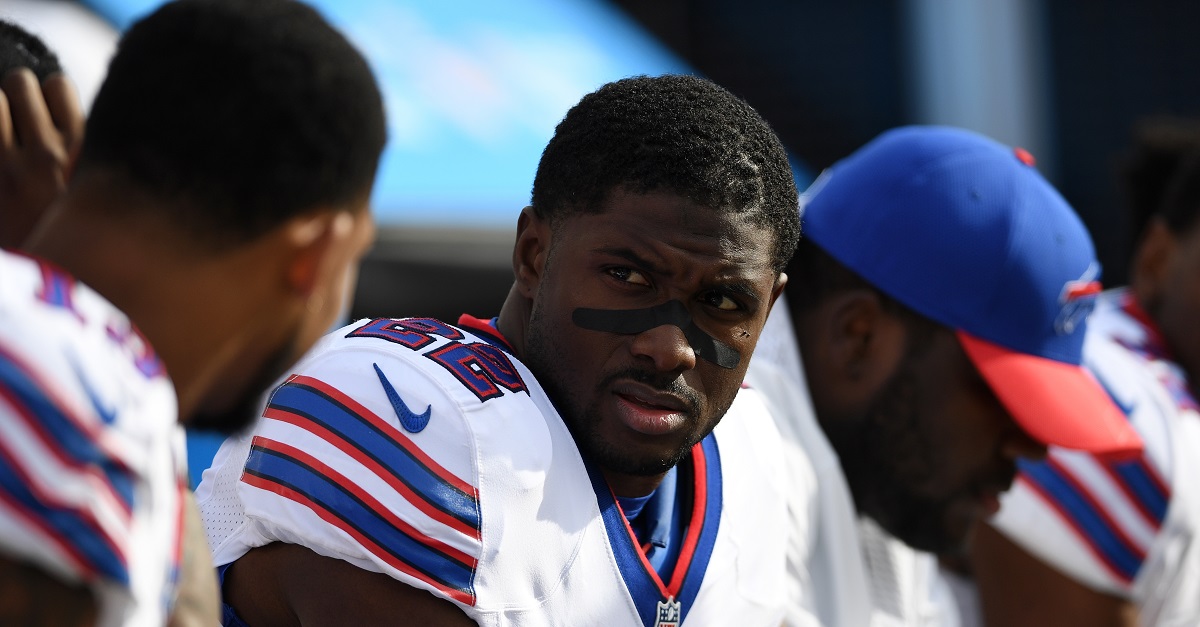 Thearon W. Henderson/Getty Images
OAKLAND, CA - DECEMBER 04: Reggie Bush #22 of the Buffalo Bills sits on the sideline during their NFL game against the Oakland Raiders at Oakland Alameda Coliseum on December 4, 2016 in Oakland, California. (Photo by Thearon W. Henderson/Getty Images)
Former USC star, Heisman winner and Super Bowl winner Reggie Bush is saying he's done playing football. While on NFL Network, he said that he is going to retire due to his age and the fact he didn't get picked up by anyone this season for a 12th season.
?I?m done. I?m done. I said it. It?s not breaking news. I?ve been saying it. I said it all season, I said, ?Listen, if I don?t play this year, I?m going to retire.? Because I?m not going to spend a whole year off, come back, 33 years old, trying to get back in the league. Listen, once you get to a certain age as a running back, they just start to slowly weed you out.?
Bush was taken as the second overall pick in the 2006 NFL Draft by the New Orleans Saints where he played for five season before moving on to the Miami Dolphins, Detroit Lions before finishing his career with San Francisco and then Buffalo. While he never became the superstar many people thought he would, he did finish his career with 10,0001 all-purpose yards.
He also made it clear that he wants to retire as a Saint if they'll give him the opportunity. ?The Saints know I?m coming home at some point,? Bush said. ?I?m going to come home to retire as a Saint. But yeah, man, I?m done. For sure. I?m done.?
Bush will leave his playing days behind him with a Super Bowl ring though as he was in Super Bowl XLIV when the Saints whooped up on the Colts 31-17.
[h/t Pro Football Talk]