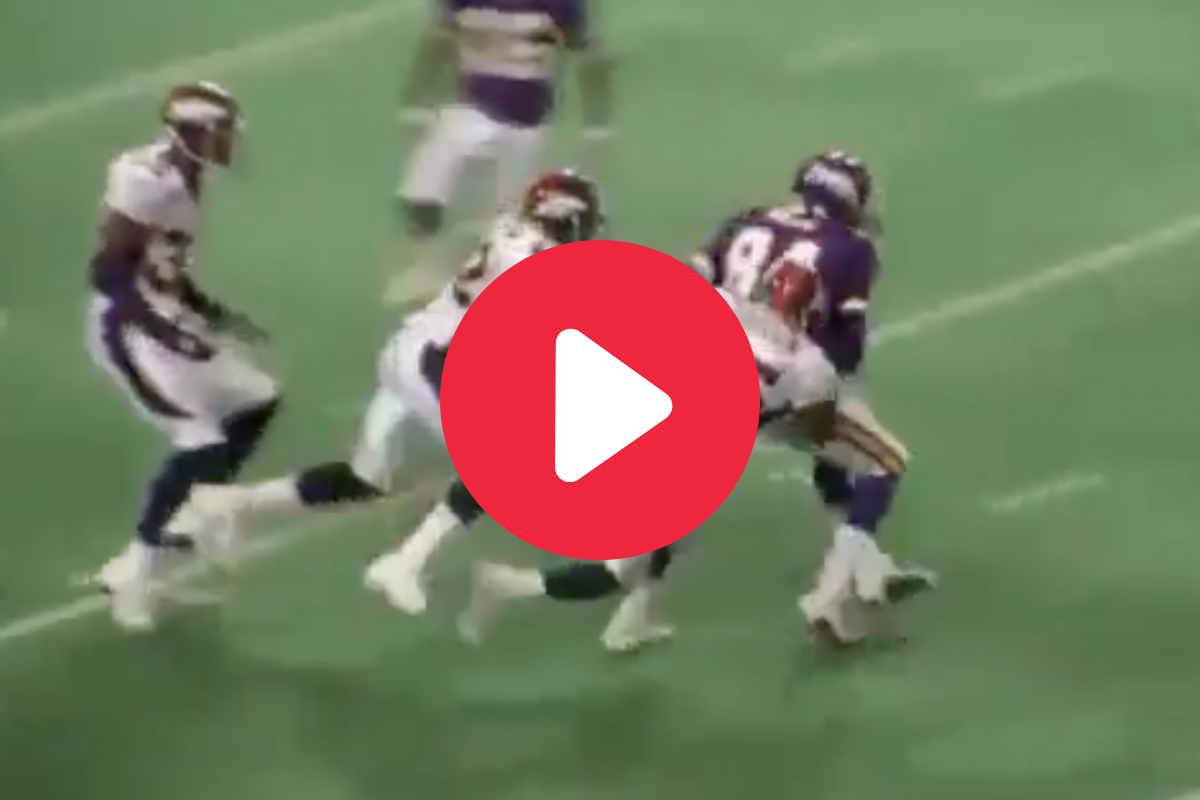 Screenshot from Twitter
Back in 2003, when Randy Moss was coming into his prime, the Minnesota Vikings receiver showed off some incredible plays, but none were more impressive than this one.
With no time on the clock at the end of the first half in Week 7 against the Denver Broncos, Moss caught a pass around the 20-yard line from Daunte Culpepper but was swallowed up by three Broncos defenders.
As he was falling backwards, Moss tossed the ball to teammate Moe Williams, who streaked into the end zone to give the Vikings a 14-7 lead at the half.
Randy Moss' No-Look Lateral to Moe Williams
Minnesota would close out the game, 28-20, moving to an unblemished 6-0 on the season.
Randy Moss would go on to have a pretty darn good career, and it was because of incredible plays like this.
This article was originally published July 17, 2015.