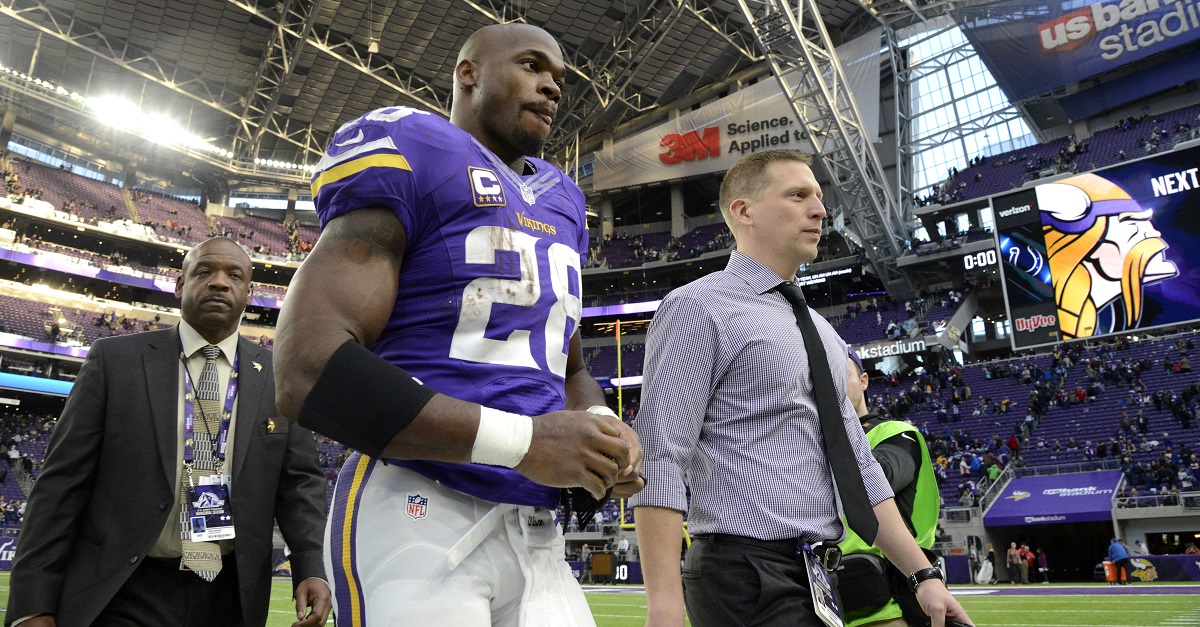 Hannah Foslien/Getty Images
MINNEAPOLIS, MN - DECEMBER 18: Adrian Peterson #28 of the Minnesota Vikings heads into the locker room after the game against the Indianapolis Colts on December 18, 2016 at US Bank Stadium in Minneapolis, Minnesota. The Colts defeated the Vikings 34-6. (Photo by Hannah Foslien/Getty Images)
It took well over a month into the NFL's free agency period, but running back Adrian Peterson has finally signed a new deal.
According to multiple ESPN reports, Peterson has agreed to a two-year deal with the New Orleans Saints.
Peterson wasn't great in his first season over 30 years old, rushing for 72 yards over three games and putting up career lows across the board. Whether that was from not having Teddy Bridgewater to take pressure off of the running game or what, AP looked horrendous before suffering what became a season-ending torn meniscus.
He is a former MVP, seven-time Pro Bowler and four-time All-Pro, with a 2,000-yard season under his belt.
Peterson could be the piece that puts the Saints over the top. Quarterback Drew Brees recently discussed being "very close" on getting over the hump.
"I think that we're very close," Brees said. I'm excited about the offseason acquisitions we've made, we've got five picks in the first three rounds, five picks in the first [103] picks in this year's draft, so the ability to go out and acquire some young talent as well, some guys who can come in and make an instant impact."
The Saints have finished 7-9 in three consecutive seasons, and they've watched division rivals in Carolina and Atlanta reach the Super Bowl in back-to-back years.