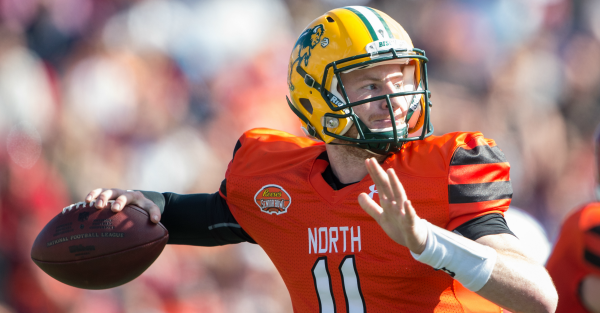 RELATED: The Cowboys are working out this QB as a backup plan
__________________________________________________________________________________________________
The Dallas Cowboys are operating under the premise that Tony Romo is the quarterback of the near future for them. They are unlikely to take a quarterback at the fourth spot in the upcoming NFL Draft, but that doesn't mean they aren't doing their due diligence. 
The Cowboys are bringing in six prospects prior to the NFL Draft including top guys like Jared Goff, Carson Wentz and Paxton Lynch. They are also bringing in Christian Hackenberg, Jacoby Brissett and Connor Cook. Kellen Moore and Jameill Showers are currently the backups to Tony Romo.
The Cowboys may not be looking for a QB to take over the offense right now, but they will definitely need someone to competently run it when or if Romo gets injured again in 2016. He has had injuries several years in a row and has broken or fractured his left clavicle three times and has had consistent back problems.