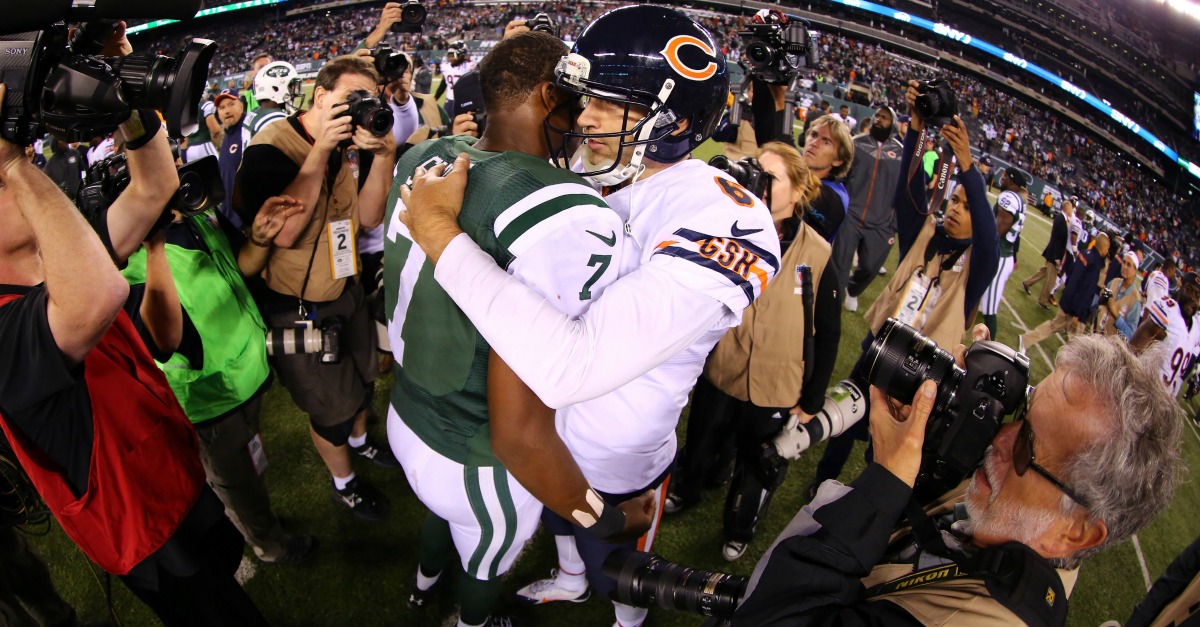 Al Bello Getty Images
during a game at MetLife Stadium on September 22, 2014 in East Rutherford, New Jersey.
Jay Cutler, the strong armed but horribly erratic quarterback, is a Chicago Bear no longer.
This should come as no surprise since the Bears signed Mike Glennon to an insanely gigantic deal for someone who is 5-13 as a starter.
Before Cutler?s Bears uniform had a chance to get cold, a report has already emerged on a suitor.
Now, that?s going to be enough for Jets fans to retch. The team has already lived through the turnover-prone Geno Smith years, and bringing in Cutler ? who only has three winning seasons in his nine as a full-fledged started, and is 68-71 in his career ? won?t bring comfort to a long-suffering fan base.
REPORT: The Bears have signed Jay Cutler?s replacement
That report builds off one last month, in which CBS Sports reported the Jets have ?some interest? in the 33-year-old QB.
Of course, the Jets could have competition:
Stay tuned.