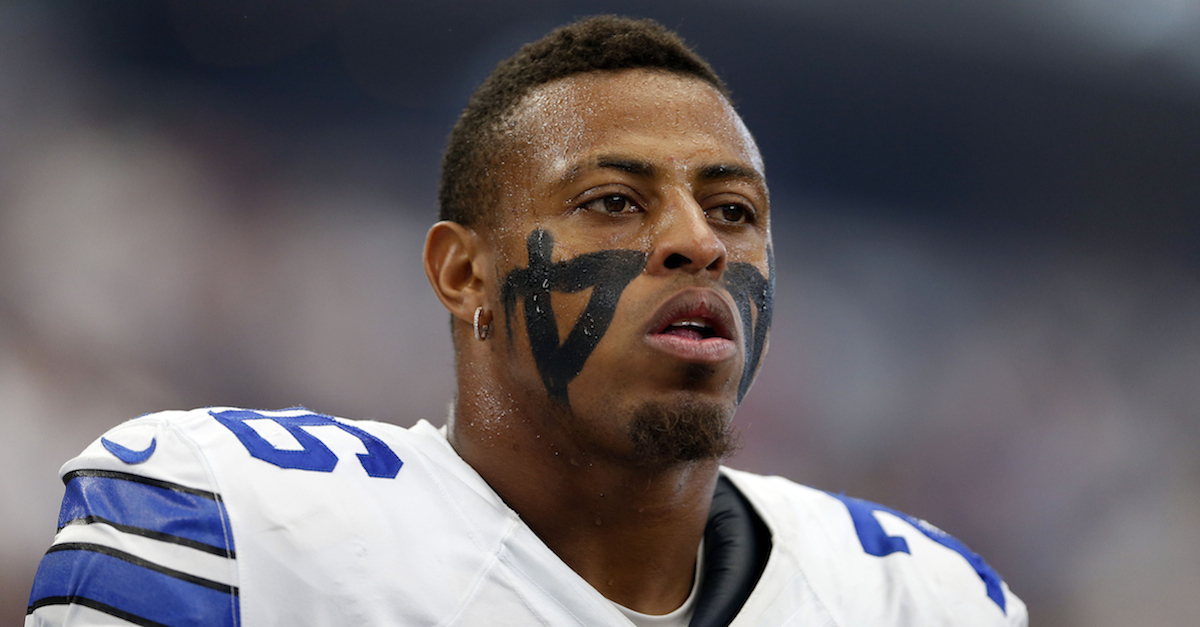 Christian Petersen/Getty Images
ARLINGTON, TX - OCTOBER 11: Defensive end Greg Hardy #76 of the Dallas Cowboys on the sidelines before a game against the New England Patriots at AT&T Stadium on October 11, 2015 in Arlington, Texas. (Photo by Christian Petersen/Getty Images)
Former Dallas Cowboys defensive end Greg Hardy could soon find himself on a roster, due to an unexpected injury within one franchise. On Tuesday afternoon, ESPN's Ed Warder reported that Hardy could end up with the Washington Redskins, following Redskins linebacker Junior Galette's achilles tear that will keep him on the sidelines for the 2016-17 season. Warder added that newly signed cornerback Josh Norman would personally vouch for getting Hardy in Washington. The two were teammates when they were both with the Carolina Panthers.
Hardy spent the 2015-16 season with the Dallas Cowboys, where he registered just 23 total tackles in 12 games, as he missed some time due to his four-game suspension for the role he served in a 2014 domestic violence incident. The Cowboys decided to not bring the defensive end back for the 2016-17 season after disturbing pictures were released of the 2014 domestic violence incident. Galette was expected to be a key contributor for the Redskins' defense — an Achilles tear kept him out for 2015 as well. During the 2014 season with New Orleans, Galette had 10 sacks in 16 games.
We will continue to update this story as it develops.