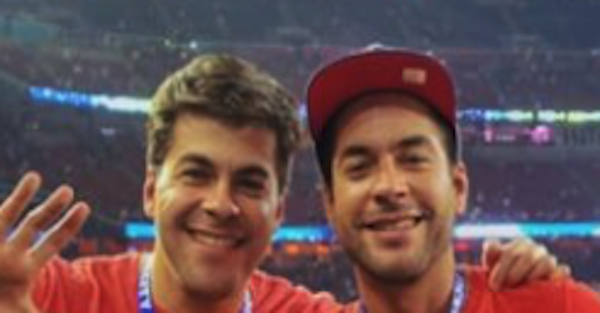 @charly_gar/Instagram
The New England Patriots rode Tom Brady's arm to a historic 34-28 victory over the Atlanta Falcons in Super Bowl 51.
But shortly after the game, Tom Brady's jersey went missing, per USA Today. Ian Rapoport of NFL Network may have helped with leading to resolution in the case:
Here's some backstory on what happened late Sunday night:
Brady looked flustered as he searched his locker area at NRG Stadium but was unable to locate the game-worn jersey that he donned in leading the Patriots to a 34-28 overtime victory.

?It was right here. I know exactly where I put it,? Brady said as he called the security staff and team equipment managers to assist in the search.

"This is not good,? he said. ?It was right here and now I don?t have it. Not good.?
Brady threw for 466 yards and two touchdowns in the win, becoming the first quarterback to win five Super Bowls. It was also the first Super Bowl to go into overtime.