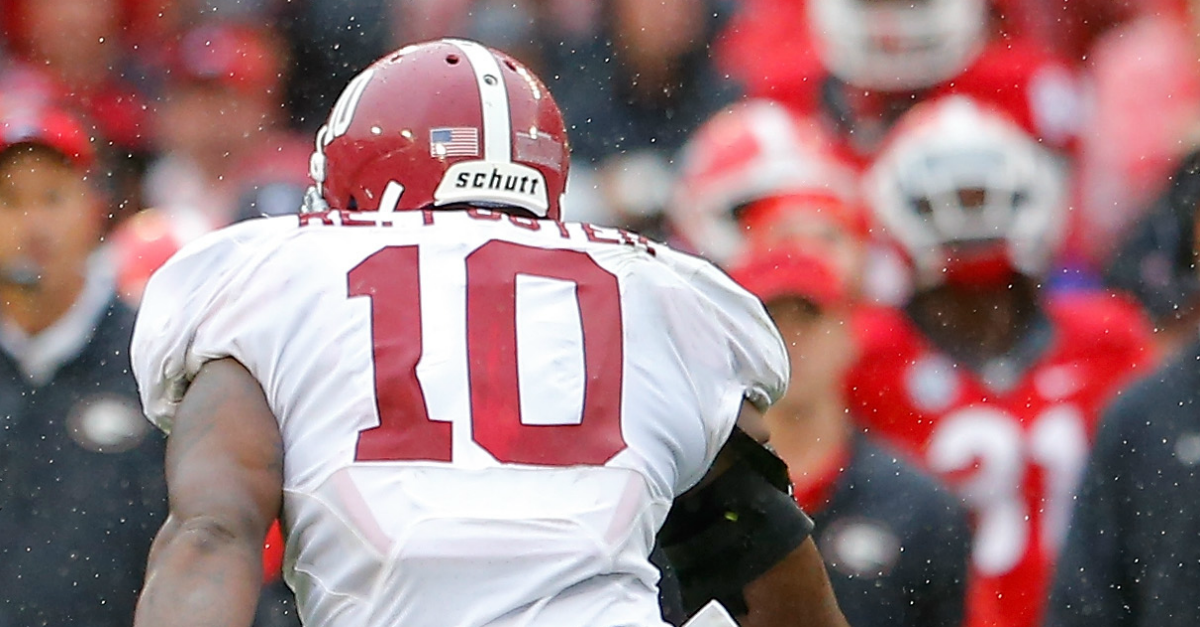 Kevin C. Cox/Getty Images
ATHENS, GA - OCTOBER 03: Greyson Lambert #11 of the Georgia Bulldogs looks to pass against Reuben Foster #10 of the Alabama Crimson Tide at Sanford Stadium on October 3, 2015 in Athens, Georgia. (Photo by Kevin C. Cox/Getty Images)
San Francisco 49ers player Reuben Foster has reportedly been arrested on charges related to domestic violence.
According to the San Francisco Chronicle, Foster was booked Sunday at the Santa Clara County Jail and is currently being held without bail.
It is worth noting that the local police department had not yet responded to the paper's request for a statement.
Back in the middle of January, Foster found himself in other legal trouble, as he was taken into custody in the state of Alabama for second-degree marijuana possession. Of note, the Class A misdemeanor is used for someone charged with using marijuana for personal reasons (not dealing).
A first-round selection in the 2017 NFL Draft, Foster had a solid rookie campaign when not dealing with injuries, finishing with 72 tackles.
Foster has had a history of issues off the field. After finishing his career with the Crimson Tide, he failed a drug test at the NFL combine for submitting a tainted sample. He was also kicked out of the NFL combine in early March after an altercation with a hospital employee.
It will be interesting to see how the organization handles this. Also, since the league itself often interjects itself into domestic violence issues, how the NFL goes about overseeing whatever might be next.