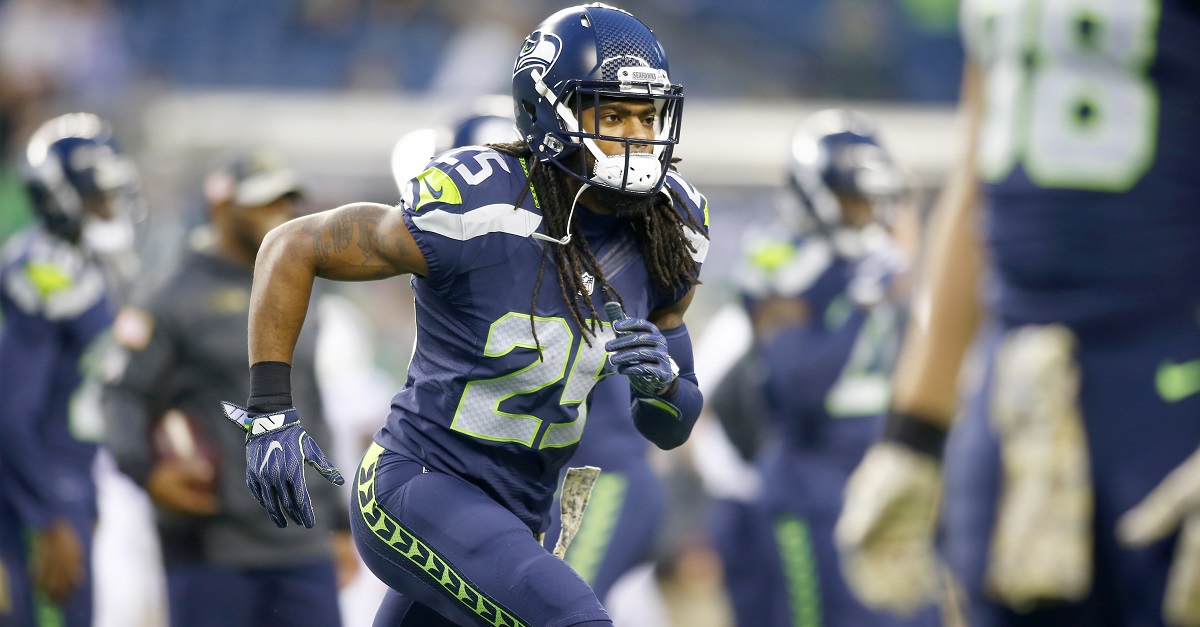 Jonathan Ferrey/Getty Images
SEATTLE, WA - NOVEMBER 07: Cornerback Richard Sherman #25 of the Seattle Seahawks warms up before an NFL game against the Buffalo Bills at CenturyLink Field on November 7, 2016 in Seattle, Washington. (Photo by Jonathan Ferrey/Getty Images)
Richard Sherman doesn't want to play for the Seattle Seahawks next season. According to CSNNE's Tom Curran, Sherman wants to play for the defending NFL champion New England Patriots in 2017.
Related: Seattle discussing trading Richard Sherman may not have been the Seahawks? idea after all
"He wants to be a New England Patriot,? Curran said on "Boston Sports Tonight.? ?My understanding is he wants to be a New England Patriot.?
Despite Sherman's interest in the Patriots, it's unclear whether the Pats can afford to trade for him. The Seahawks are reportedly looking for a first round pick and a top level player in exchange for Sherman, and the Pats currently don't have a pick in the first two rounds of this draft.
The Patriots could deal Malcolm Butler in exchange for Sherman, but they'd have to find a way to acquire a first round pick. Perhaps they could trade Jimmy Garoppolo to someone for a first rounder, or maybe the Seahawks will lower their asking price.
But for a player of Sherman's caliber, the Seahawks will more than likely require a massive haul if they trade him.
(h/t 247Sports)