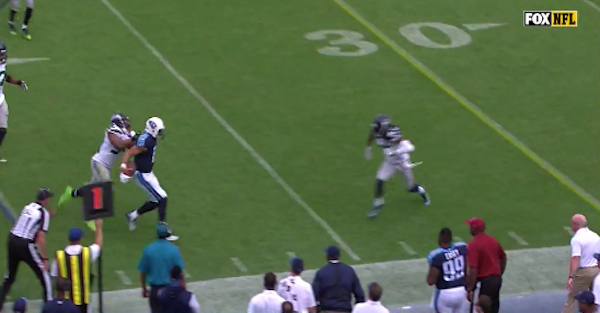 Clippit screenshot
Richard Sherman is off to a rough start Sunday against the Tennessee Titans.
After getting three penalties in one play earlier in the game (defensive holding, defensive pass interference and eventually received an unsportsmanlike penalty for yelling at officials), Sherman hit quarterback Marcus Mariota with a dirty late hit.
Pushing and shoving ensued, but nothing more. Sherman was hit with an unnecessary roughness penalty and the drive ended up leading to a Titans field goal. This one could get ugly in a hurry.