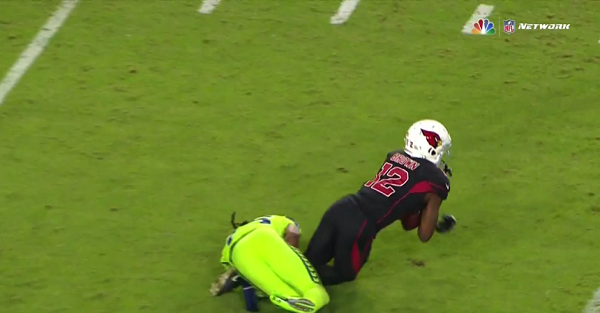 hdsportsclips/Clippit
hdsportsclips/Clippit
Former Super Bowl champion and four-time Pro Bowler Richard Sherman suffered a devastating injury during Thursday night's game against Arizona. He ruptured his Achilles and will be out for the season:
Here was the play where he went down:
Sherman knew right away what he had too as he was seen on the sideline diagnosing the injury before even leaving the field. The NBC crew did a little lip reading and it seems pretty clear that he said something about his Achilles:
The Seahawks ended up winning the game 22-16, but they also lost left tackle Duane Brown, running back C.J. Prosise and safety Kam Chancellor during this game. Sherman has been outspoken about Thursday games and how it's hypocritical of the league to make a big stink about player safety and then force teams to play on three or four days rest.