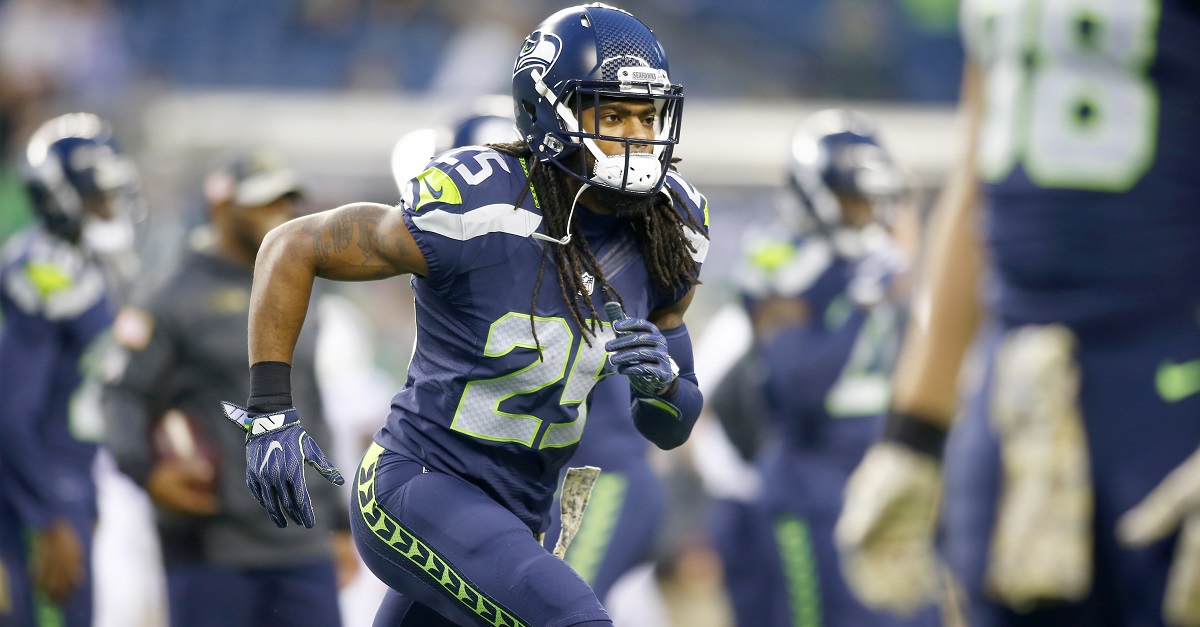 Jonathan Ferrey/Getty Images
SEATTLE, WA - NOVEMBER 07: Cornerback Richard Sherman #25 of the Seattle Seahawks warms up before an NFL game against the Buffalo Bills at CenturyLink Field on November 7, 2016 in Seattle, Washington. (Photo by Jonathan Ferrey/Getty Images)
You could say Richard Sherman isn't a big fan of the short practice week that, for most teams, precedes a date with Thursday Night Football.
The Seattle Seahawks cornerback railed against the issue last season, then echoed similar concerns this week ahead of his team's Thursday night matchup with the Los Angeles Rams.
Sherman pulled no punches in arguing that expecting players to take the field four days after their last game is unfair, particularly in light of the NFL's purported concerns about player safety.
"It's not even a rough week. It's just an absolute poopfest," Sherman told the Seattle Times Tuesday. "It's terrible. We played Sunday (at Green Bay), got home at one in the morning on Monday, and then you've got to play again. Congratulations NFL. You did it again. But they have been doing it all season, so I guess we're the last ones to get the middle finger."
Related: Son of NFL legend signs with Seattle
Sherman insists that the short week doesn't allow player's bodies adequate time to recover, thus prohibiting them from being at 100-percent come game time Thursday night.
"Your body is going to recover how it recovers every other week,'' he said. "You can't speed it up any more than you normally would do. You've just got to deal with it. One of those things. Part of the job.''
Sherman, who serves as Seattle's representative on the NFL Player's Association, also contends that once the current collective bargaining agreement expires in 2020, players should lobby for the demise of Thursday Night Football.