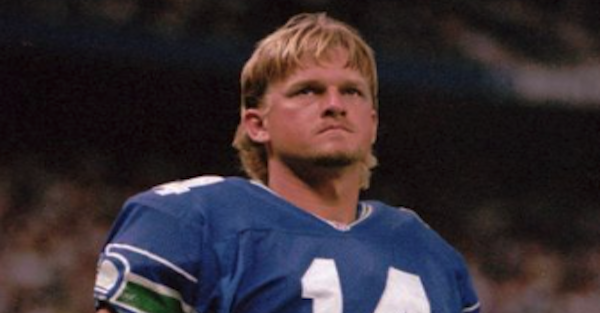 @BillWixey/Twitter
Rick Tuten, a punter who won a National Championship at Miami and Super Bowl Champion for the Seattle Seahawks, died unexpectedly in Costa Rica at the young age of 52. (H/T PFT) Cause of death is not known at this time.
Tuten backed up Vinny Testaverde and won the 1983 National Championship while at Miami. After two years, he transferred to Florida State for his final two college seasons before jumping to the NFL.
Tuten put together an 11-year NFL career, with stints with the Philadelphia Eagles, Buffalo Bills, Seattle Seahawks and St. Louis Rams.
Tuten was a Pro Bowler with the Seahawks and won the 1999 Super Bowl with the Rams.
He is survived by his wife, son and two daughters.