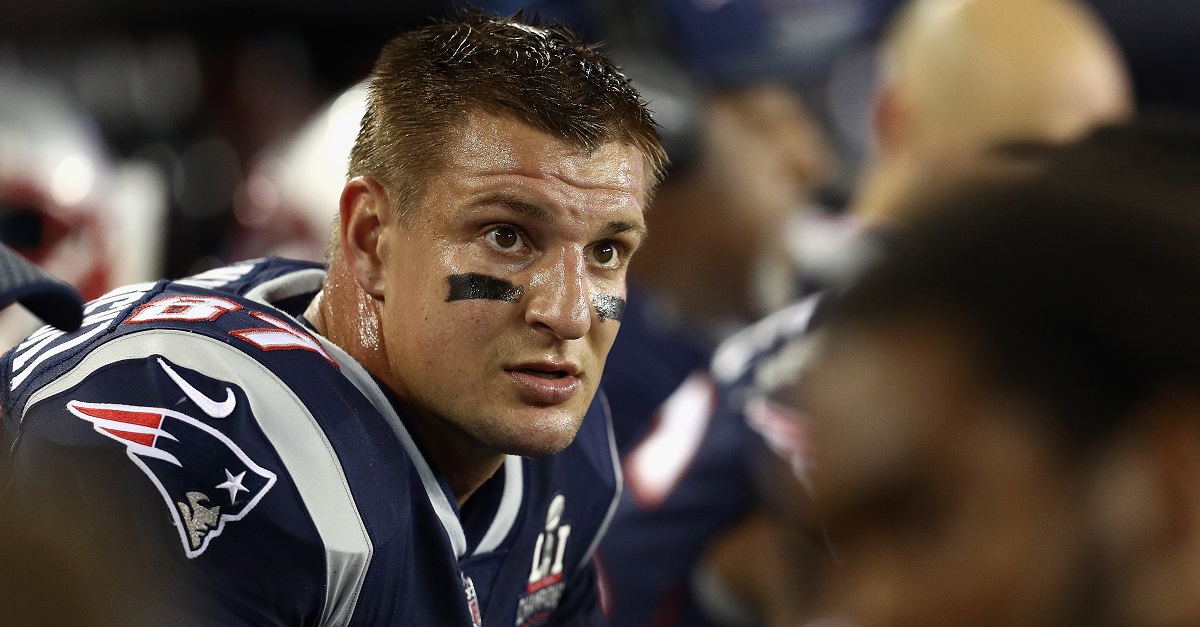 Maddie Meyer/Getty Images
FOXBORO, MA - SEPTEMBER 07: Rob Gronkowski #87 of the New England Patriots sits on the sideline during the first half against the Kansas City Chiefs at Gillette Stadium on September 7, 2017 in Foxboro, Massachusetts. (Photo by Maddie Meyer/Getty Images)
It hasn't been a great week for New England Patriots tight end Rob Gronkowski. His team lost in the Super Bowl on Sunday and if that wasn't bad enough for the two-time Super Bowl champion, his house has reportedly been robbed.
The Boston Globe is reporting that "multiple safes and possible guns (were) taken" from Gronkowski's home, according to a police dispatcher.
According to Foxborough Police Chief William D. Baker, this isn't an ideal time to be the tight end.
"I don't know if you ever been the victim of a break-in, but when you are robbed and there is an intrustion into your personal space, it's unpleasant whether you are Rob Gronkowski or Bill Baker,'' the chief said. "For him it's a double whammy coming off the loss."
Few details were given, as the police department wants to protect the privacy of Gronkowski. Baker did state that they are aware of most of the items taken and that no one was home or hurt when the incident happened. In fact, in the dispatch report, the "homeowner" — who is Gronk — said he was away on a trip during the robbery.
Obviously, he was in Minnesota and playing in the Super Bowl. That much is going to be hard to keep from the public.