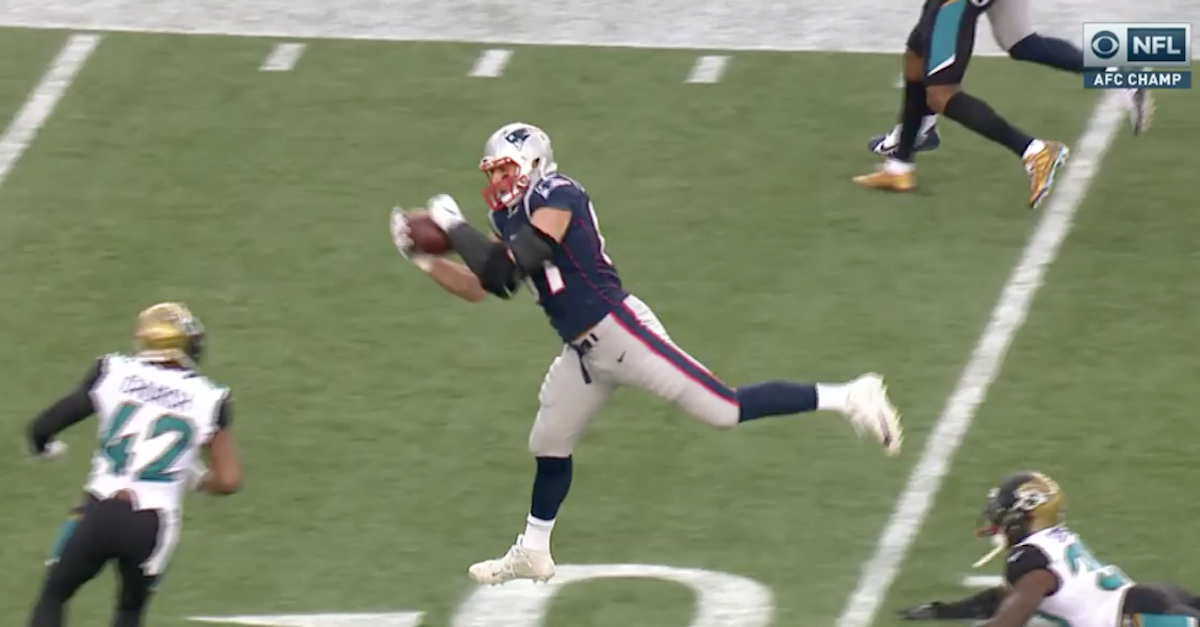 Clippit screenshot
UPDATE: Gronkowski is OUT for the game with a head injury.
---
The New England Patriots are on the ropes late in the first half of the AFC Championship game against the Jacksonville Jaguars, and an apparent head injury may have made things even tougher.
Gronkowski was laid out in a brutal helmet-to-helmet shot, and he exited to the locker room.
The Patriots took advantage of a pass interference play to drive down and get a field goal before the half, bringing the deficit to 14-10.
At the beginning of the second half, the it was reported Gronkowski was still being looked at in the locker room by a neurologist and he was considered questionable to return.
We'll continue to update this story as more information becomes available.