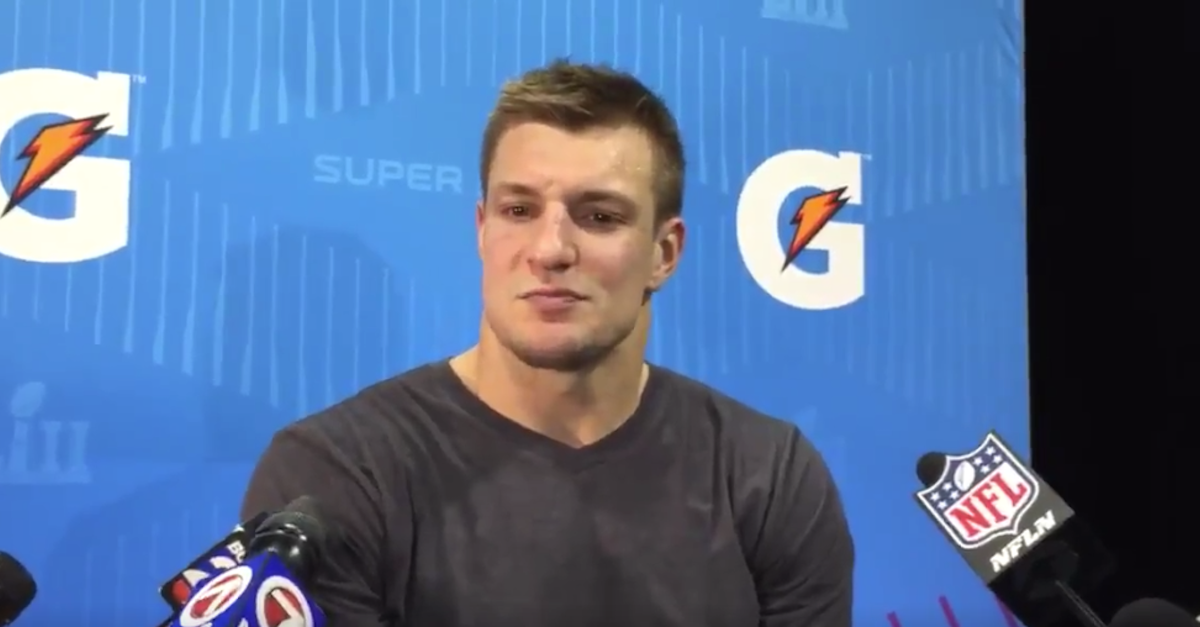 @McKennAnalysis/Twitter
The Patriots fell to the Philadelphia Eagles, 41-33, in Super Bowl LII, and change may be coming in New England.
While there has been plenty of speculation on what the future holds for quarterback Tom Brady and head coach Bill Belichick, tight end Rob Gronkowski can be added to the list of uncertain futures in New England.
During his post-game presser, Gronkowski dropped the stunner:
Gronkowski caught nine passes for 116 yards and two touchdowns in the loss.
Just 28 years old, Gronkowski ranks near the top of the greatest tight ends of all-time. He's a two-time Super Bowl champion and five-time Pro Bowler, with more than 7,000 yards and 76 touchdowns over his career.
Despite his elite status, Gronkowski has been one of the more injury-prone athletes in the NFL, suffering a plethora of significant injuries, including concussions, back fractures, forearm fractures, an ACL tear and much more. The beating appears to have taken its toll, and he's expected to reevaluate things this summer.