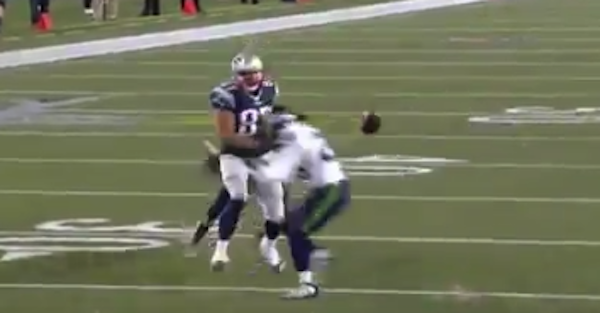 @uSTADIUM/Twitter
Rob Gronkowski was injured much worse than initially indicated, reportedly suffering a punctured lung against the Seattle Seahawks.
Earl Thomas laid the wood on Gronkowski in the second quarter and the New England Patriots tight end simply shook it off.
He remained in the game, finishing with three catches for 56 yards. Gronkowski was the targeted player on fourth-and-goal, a play the Patriots failed to connect on to fall on Sunday night.
Over his career, Gronk has suffered a fractured vertebra, broken forearm, torn ACL, sprained ankle and back strain. Arguably the best tight end in NFL history is probably one of the more injury-prone as well.