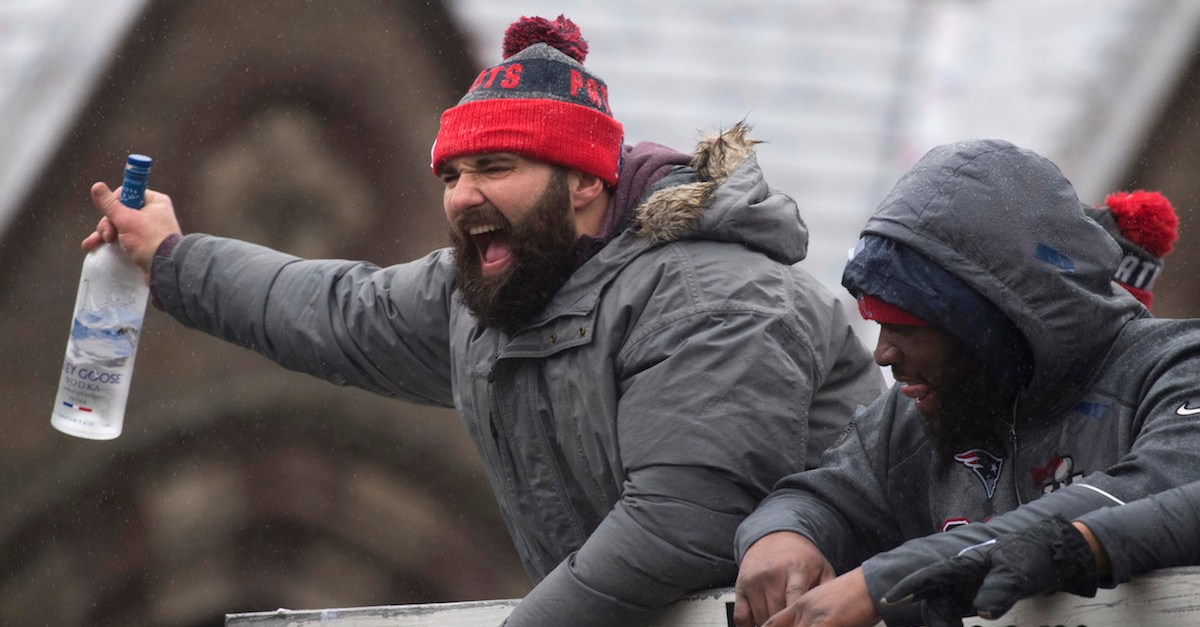 Michael J. Ivins/Getty Images
BOSTON, MA - FEBRUARY 07: New England Patriots linebacker Rob Ninkovich reacts to the crowd during the Patriots victory parade on February 7, 2017 in Boston, Massachusetts. The Patriots defeated the Atlanta Falcons 34-28 in overtime in Super Bowl 51. (Photo by Michael J. Ivins/Getty Images)
Veteran linebacker Rob Ninkovich missed the New England Patriots first practice of training camp for "personal reasons," leading to speculation that he's either injured or mulling retirement, according to CBS Boston.
Ninkovich, 33, enters his 11th NFL season and ninth with New England. He appeared in 12 games last season and recorded 32 tackles, four sacks and a forced fumble.
A fan favorite for his workmanlike attitude, the durable Ninkovich played in all 16 regular season games for the Patriots during each of his first six seasons with the franchise. He enters the final year of his contract, which includes a $2.45 million cap hit for the upcoming season.
Head coach Bill Belichick didn't provide any roster updates during his press conference prior to the team's first practice, instead poking some fun at social media.
Recently acquired defensive end Kony Ealy and long-snapper Joe Cardona were also absent from the team on Thursday. Cardona is fulfilling his Naval duties and is expected to return to the team during the next few days.