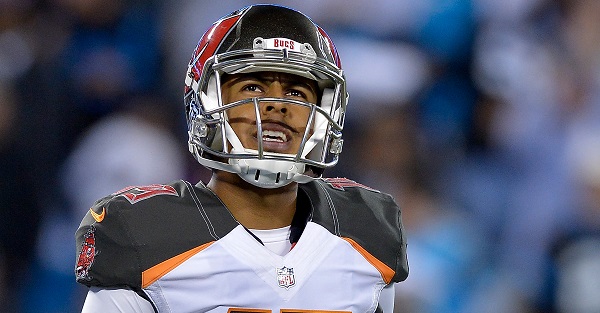 Grant Halverson/Getty Images
CHARLOTTE, NC - OCTOBER 10: Roberto Aguayo #19 of the Tampa Bay Buccaneers reacts after missinf a field goal against the Carolina Panthers during the game at Bank of America Stadium on October 10, 2016 in Charlotte, North Carolina. (Photo by Grant Halverson/Getty Images)
The Tampa Bay Buccaneers cut former second round pick Roberto Aguayo after he continued to struggle with accuracy. Veteran kicker Nick Folk replaced Aguayo, and he also struggled in his first appearance as with the Bucs.
Tampa was taking on the Jacksonville Jaguars, and Folk had an extra point blocked in his first attempt.
Related: Here?s the moment Roberto Aguayo was cut by the Tampa Bay Buccaneers
Later in the game, Folk missed a field goal, giving every Bucs fan and coach flashbacks to last season with Aguayo.
Aguayo was 22-of-31 on field goals last season, and he was 32-34 on extra points. Folk, 32, played the last seven seasons with the New York Jets, and he played the first three seasons of his career with the Dallas Cowboys. He has connected on 81.3 percent of his career field goal attempts.
Aguayo signed with the Chicago Bears, and it will be intriguing to monitor the Bucs' kicking situation throughout the season.
(h/t Bro Bible)