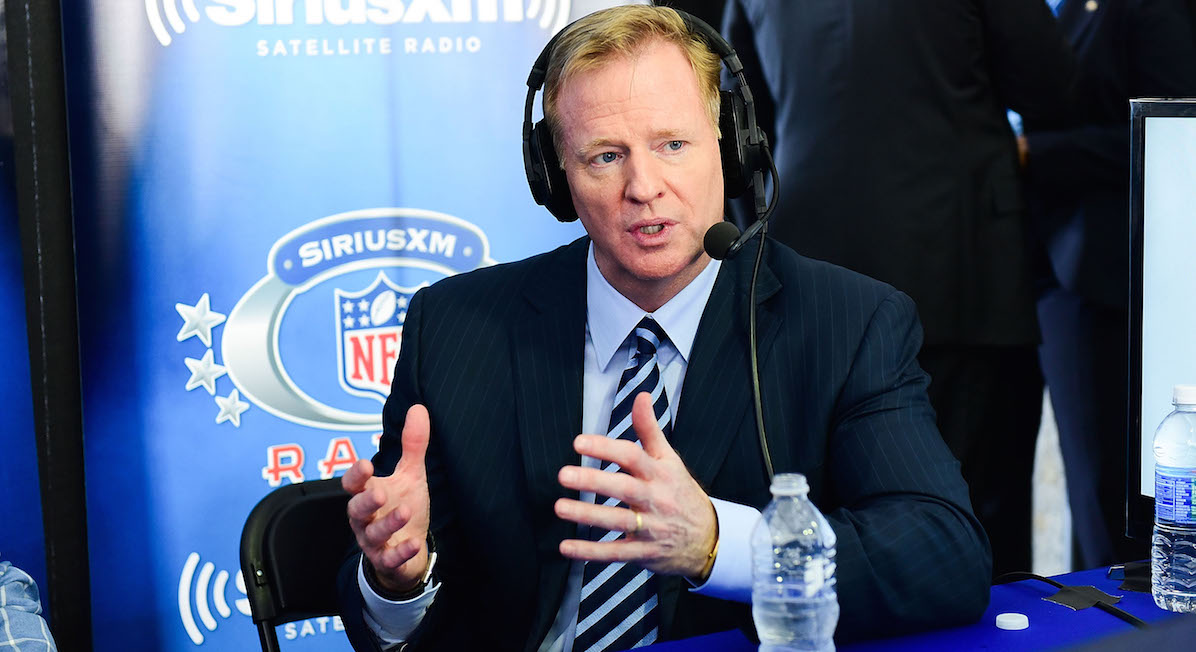 Lisa Lake/Getty Images for SiriusXM
PHILADELPHIA, PA - APRIL 27: Commissioner of the National Football League, Roger Goodell visits SiriusXM NFL Radio during the first round of the 2017 NFL Draft at Philadelphia Museum of Art on April 27, 2017 in Philadelphia, Pennsylvania. (Photo by Lisa Lake/Getty Images for SiriusXM)
At this point, the consensus appears to be that Roger Goodell will be the commissioner of the NFL for years to come. Even after word broke that Dallas Cowboys owner Jerry Jones was reportedly working behind the scenes to scuttle attempts at extending Goodell's deal, all indications are that Goodell will be the man in charge.
Still, it is very interesting that, on Friday, Daniel Caplan of Sports Business Journal broke the news that Goodell's extension is stalled… for now. The report centers around the notion of severance pay and negotiations as to just how much Goodell would actually bring home if and when he was fired before the end of his new contract.
The report does note that the existence of a severance package is not a given at this point in time but, in the same breath, it seems realistic that this is the kind of thing that could delay an agreement. The SBJ report does double down on the notion that Goodell isn't going anywhere but detractors likely have their collective fingers crossed at the thought of anything standing in the way of a new deal.
At some point, Roger Goodell's contract will probably get done but we're not there yet.