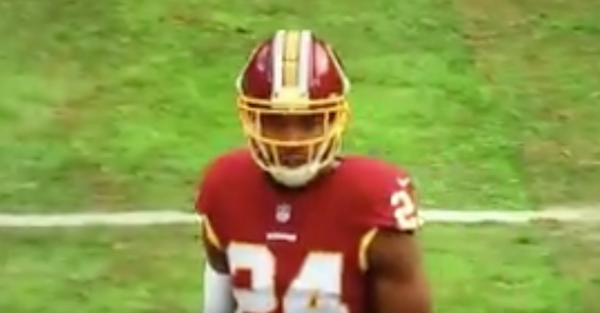 @recordsANDradio/Twitter
NFL analyst and former NFL standout Ronde Barber was the color commentary guy for the Arizona Cardinals-Washington Redskins, and things got NSFW in a hurry.
As Barber talked up Josh Norman's toughness, praising the way he plays, he appeared to get caught live on air in one of the most awkward segments this year.
"He's not one of those corners who's going to sit outside, kind of puss-uh-you know, maybe (long pause) handle it, not try to come up and tackle."
Simply incredible.