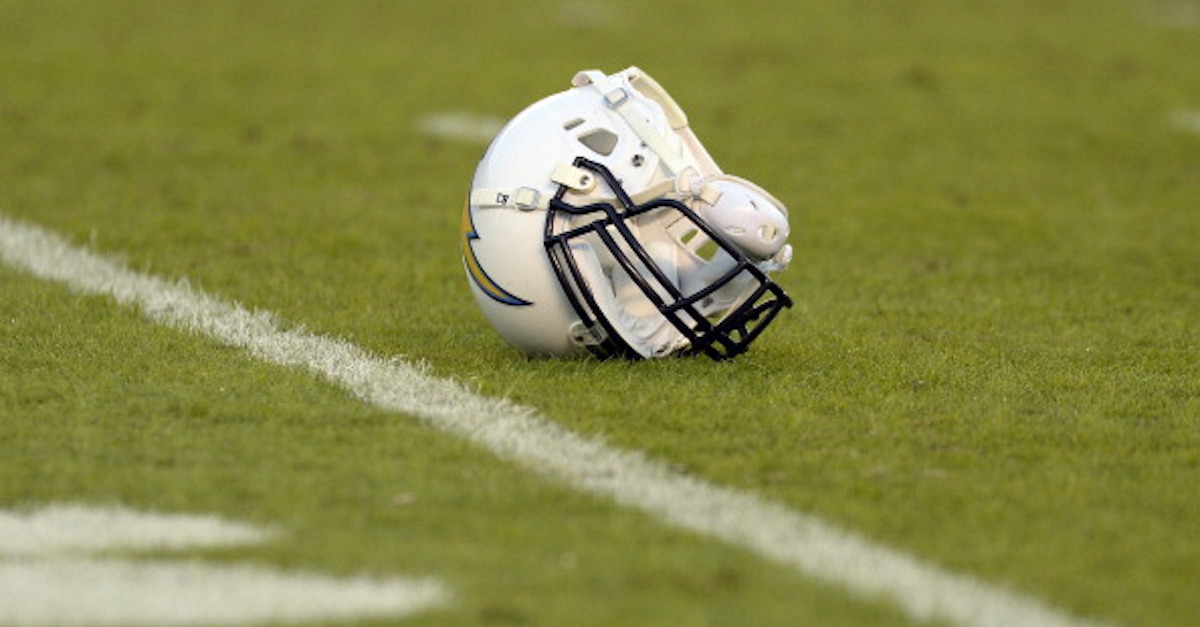 Kevork Djansezian/Getty Images
Photo by Kevork Djansezian/Getty Images
San Diego lost the Chargers to Los Angeles, but in a show of human decency and in a move that displayed plenty of class, San Diego Mayor, Kevin Faulconer, is still ready to help out the NFL in any way he can.
There are currently massive wildfires raging through northern California, and though the fires have largely been north of San Francisco and Oakland, that hasn't stopped smoke from being an issue in the bay area.
According to Tom Krasovic of The San Diego Union-Tribune, Faulconer and San Diego are willing to help the NFL if the league decides that a relocation of this Sunday's game between the Raiders and Chargers, which is expected to be played in Oakland, needs to be moved due to the fires — and specifically air quality condition.
The NFL hasn't reached out to pursue that option, just yet, but that isn't stopping San Diego from being willing.
Here's a statement from the Mayor's office, per the report:
?I am not aware of any request that has come from the NFL to date,? said Faulconer?s chief of staff, Aimee Fawcett.

?We are always happy to help other cities during times like these.?