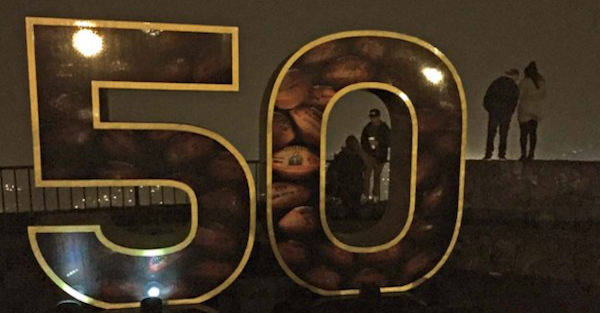 Super Bowl 50 has taken over the Bay area, but that doesn't mean residents of that community have taken kindly.
Those in charge of promoting the event set up a handful of sculptures around the city, and fans took their respective turns changing up the wording.
San Francisco 1, Super Bowl committee 0.