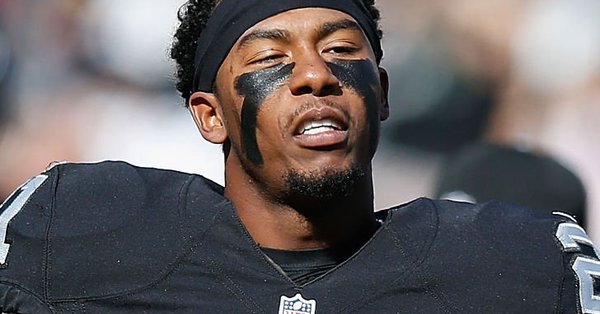 TMZ via Twitter
Sean Smith, the Oakland Raiders cornerback who just signed a $38 million contract extension, has been charged with one felony count each of assault by means of force likely to produce great bodily injury and battery with serious bodily injury, the Los Angeles County District Attorney's Office announced in a press release.
If convicted, Smith faces up to seven years in prison.
Prosecutors allege that Smith "beat and then stomped on the victim's head near the corner of Arroyo Parkway and Colorado Boulevard early in the morning on July 4." Prosecutors, in the release, identified the victim as his sister's boyfriend.
Smith's arraignment is scheduled for Sept. 29.
Smith, 30, has played for Miami, Kansas City and Oakland in his career. His $38 million extension includes $20 million in guaranteed money.
It's also not his first brush with trouble. He was suspended by the NFL for the first three games of the 2015 season after pleading guilty to a DUI charge.