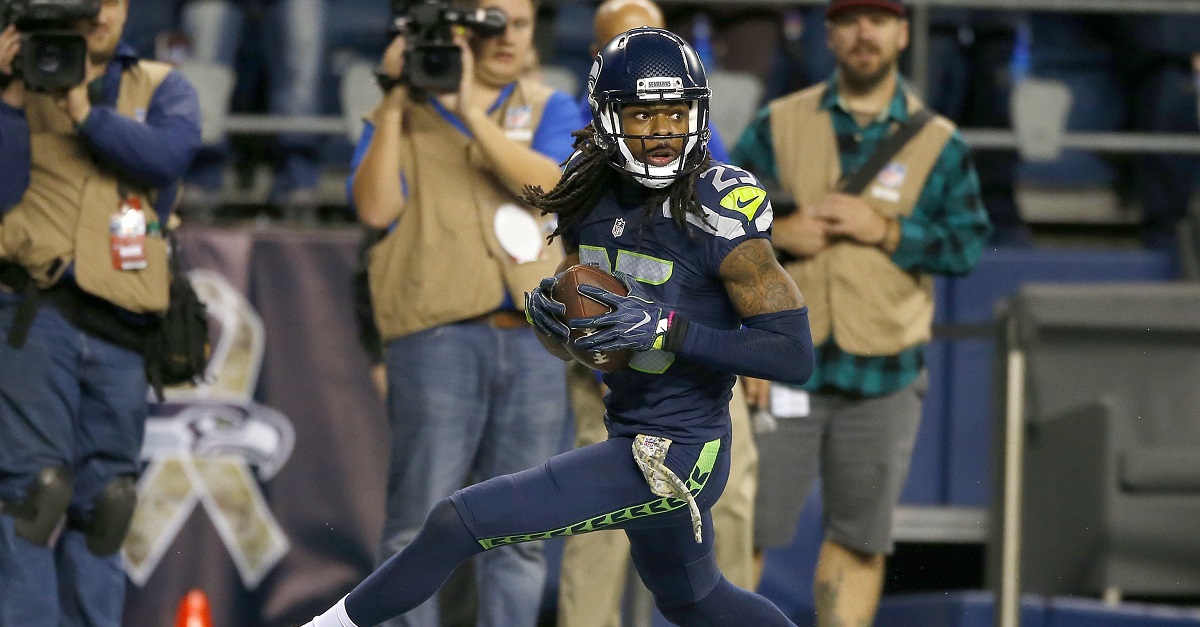 Otto Greule Jr/Getty Images
SEATTLE, WA - NOVEMBER 07: Cornerback Richard Sherman #25 of the Seattle Seahawks intercepts a pass by the Buffalo Bills at CenturyLink Field on November 7, 2016 in Seattle, Washington. (Photo by Otto Greule Jr/Getty Images)
Seattle Seahawks general manager John Schneider hasn't shied away from the fact that his team is shopping cornerback Richard Sherman.
The trade didn't make much sense from Seattle's side considering Sherman is perhaps the best cornerback in the NFL, but they do owe him $28 million over the next two seasons. Now, it appears Sherman was the one who expressed interest in being traded—not the other way around.
Related: Trading for elite DB Richard Sherman is going to be incredibly pricey 
ESPN's Adam Schefter reported that Sherman wants a trade, and the Seahawks are simply obliging him and gauging interest from around the league.
"It has been my understanding all along that Richard Sherman was the one who initiated this," Schefter said on SportsCenter. "He was the one that wanted to be traded initially. The Seahawks were obliging him and his request."
Sherman has publicly said he doesn't want to leave Seattle, so this report is conflicting. Sherman's brother also told NFL Network's Ian Rapoport that the All-Pro CB wants to remain with the Seahawks.
The New England Patriots have expressed interest in trading for Sherman if they lose Malcolm Butler. Several teams would likely be interested in trading for him if they can afford it, though the asking price will be quite steep.
If the Seahawks and Sherman both want to part ways, we might see one of the best defensive backs in the league in a different uniform next season.
(h/t Yahoo Sports)