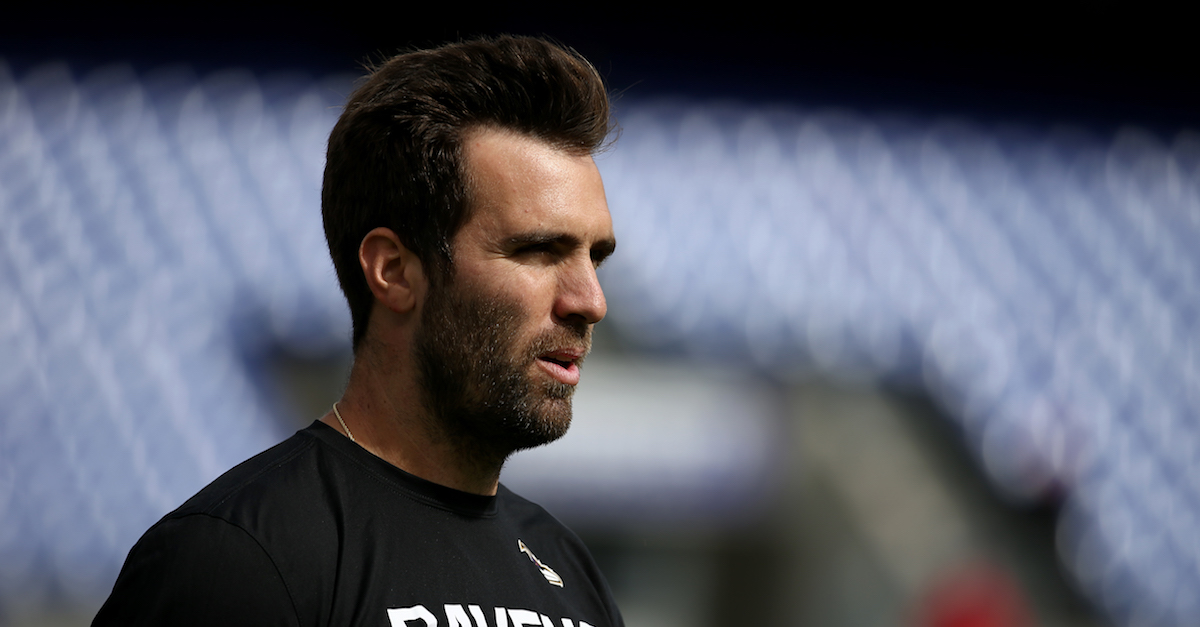 Todd Olszewski/Getty Images
BALTIMORE, MD - OCTOBER 9: Quarterback Joe Flacco #5 of the Baltimore Ravens looks on prior to the game against the Washington Redskins at M&T Bank Stadium on October 9, 2016 in Baltimore, Maryland. (Photo by Todd Olszewski/Getty Images)
https://www.youtube.com/watch?v=x47yjaT68Gw
The 2017 NFL season isn't here just yet but the hot takes are already flowing.
In some respects, it is not exactly "fun" to project the same teams to reach (or win) the Super Bowl every year and that means that selecting the New England Patriots will not move the needle. Tom Brady and company completed a historic comeback to down the Atlanta Falcons in February but, before that, it was not exactly an off the board pick to think that the Pats would make it to the last game of the year.
In July, though, firing off crazy picks is good for business and Shannon Sharpe of FOX Sports knows it. In the video above, Sharpe was asked, as part of a panel, for his Super Bowl pick and he went with… the Baltimore Ravens.
It is worth noting that Sharpe spent two years with the Ravens as a player and that could be influencing his thought process, at least to some degree. Still, there isn't a lot of evidence that Baltimore will be a Super Bowl-caliber entity this season, as they are coming off a campaign in which the Ravens posted an 8-8 record.
At the end of the day, Sharpe's purpose was to generate interest and he did so, but picking the Ravens to end the season on top is… interesting.