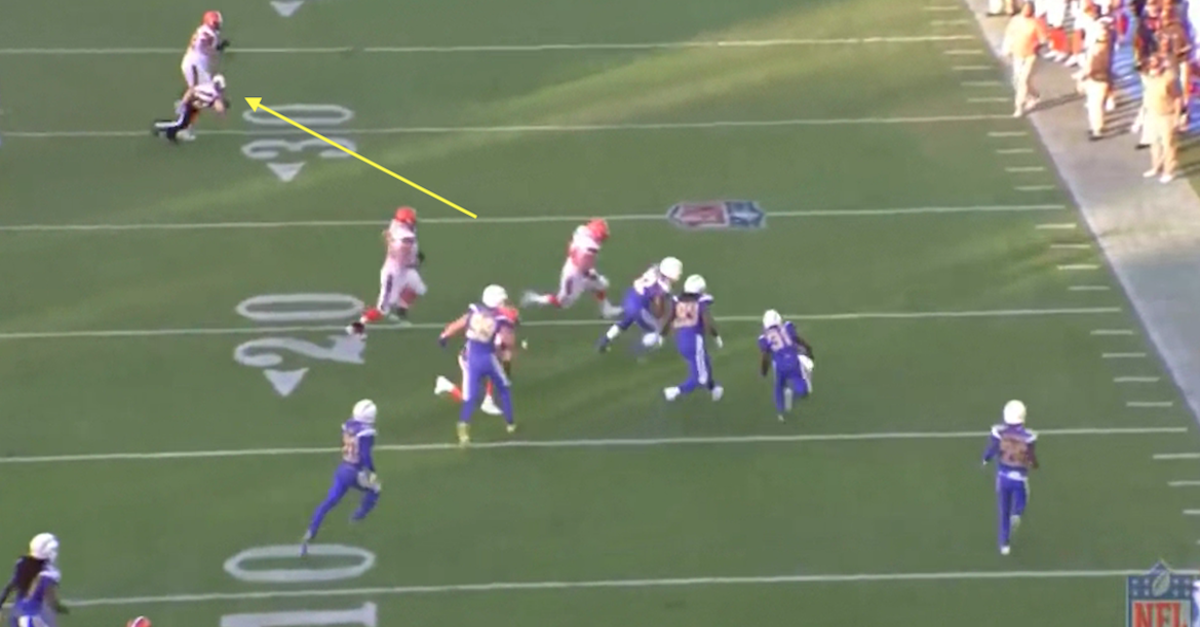 Screenshot
Right tackle Shon Coleman is dropping a heavy chunk of change after his embarrassing end to Week 13's Cleveland Browns loss to the Los Angeles Chargers.
After giving up the game-sealing sack and fumble on quarterback DeShone Kizer
After giving up the sack, 6-foot-6, 311-pound lineman laid out a referee, which drew a $30k fine:
The play in question can be seen below:
The Chargers got the ball back up 19-10 after the play, which essentially sealed Cleveland's fate. The Browns did get the ball back one more time after a Los Angeles punt, but that drive ended in an interception.
And thus, the Browns remained winless.