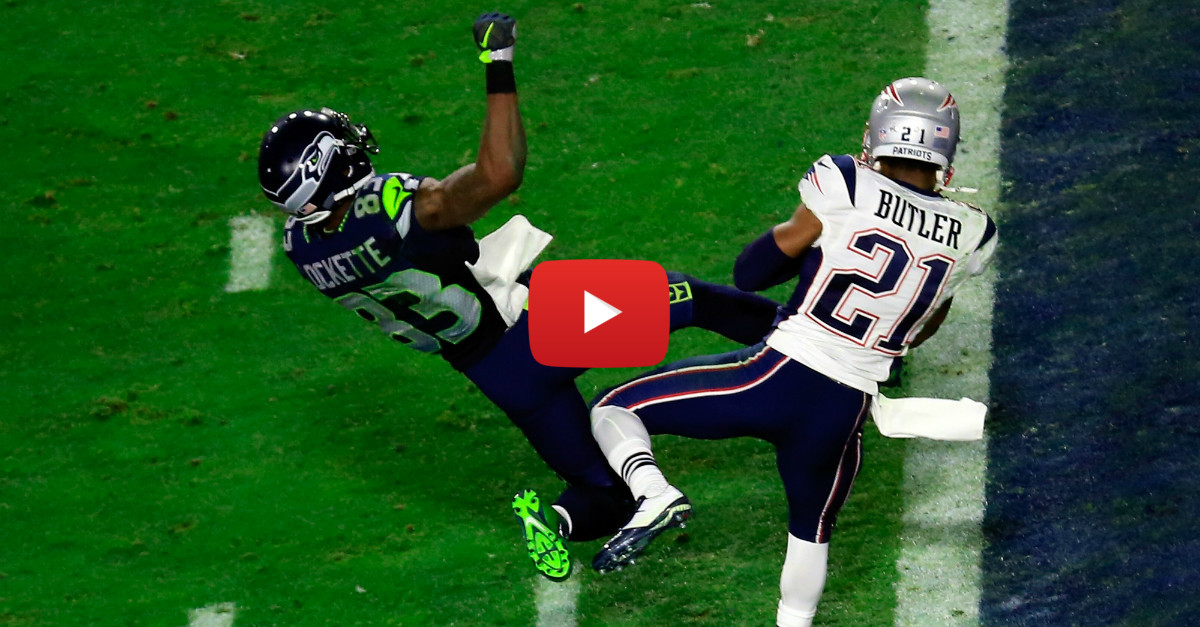 Seattle fans aren't the only ones still reeling from the interception that lost the Seahawks Superbowl XLIX. Six months after the fact wide receiver Ricardo Lockette can't even bring himself to watch the play on film. Lockette wrote Friday in The Players' Tribune.
"I absolutely can't stand to see it. I see that ball coming, man. I'll never stop seeing it. The next thing I know, I'm on the turf on my knees. I'm looking around like, Okay, it's incomplete? I look across to the Patriots' sideline, and I see Tom Brady jumping up and down. And then I look across to our sideline and I see our guys with this blank look, with their heads dropped."
"I will never forget that pain. Never."
Patriots rookie Malcolm Butler was first to the ball, giving the Patriots the win and Ricardo Lockette nightmares.
Lockette and QB Russell Wilson both hope to put that play behind them as they start training camp this week and prepare for the regular-season opener in a little more than a month.