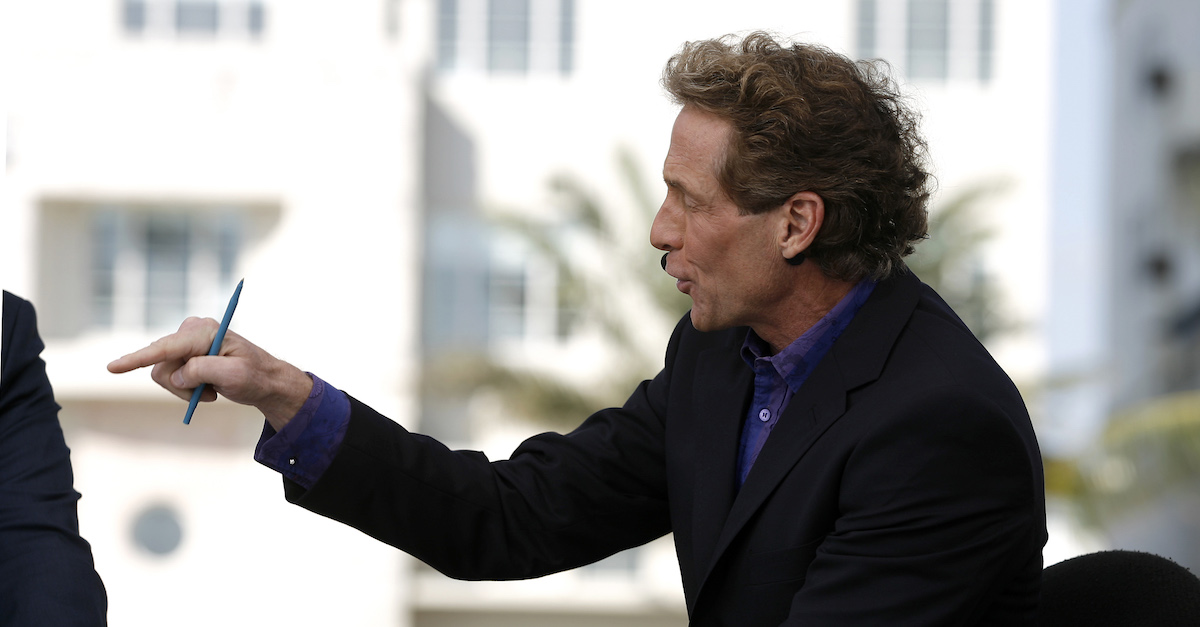 Allen Kee/Getty Images
Cold Pizza host Skip Bayless on the ESPN set in Miami, Florida on February 1, 2007. (Photo by Allen Kee/Getty Images) *** Local Caption ***
The New England Patriots are the favorites to win Super Bowl LII next season, but Fox Sports' Skip Bayless thinks another team will upend the Pats.
Related: Patriots fans are taking their celebration to a very NSFW place at Roger Goodell?s expense
Bayless said the Dallas Cowboys will beat the Patriots in Super Bowl LII because of Dak Prescott.
?I?ve got the Cowboys and the Patriots,? he said. ?And with no Tony Romo, I believe ? I?m going in pencil right now ? I believe Dak Prescott will beat Tom Brady next year. That?s what I believe. In the Super Bowl."
The Patriots are currently the betting favorites at 5-1, and the Cowboys are right behind them at 8-1. They were the two favorites to reach the Super Bowl entering this postseason, but the Cowboys fell to the Green Bay Packers 34-31 in the divisional round.
(h/t SEC Country)