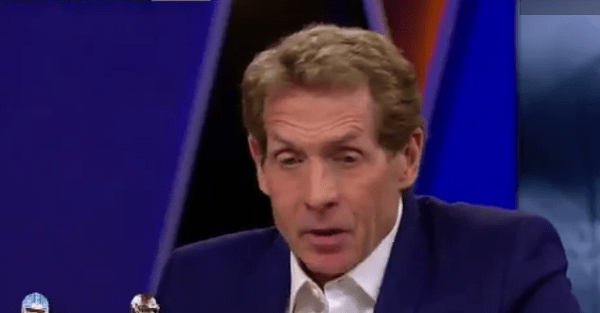 Twitter/@undisputed
Skip Bayless has been known to spout off at the mouth, especially on the subject of football. This time, he might have gone too far though as he is claiming that the Cleveland Browns shouldn't take Mitch Trubisky or Myles Garrett as the top pick in the draft as reports have indicated those are the two guys they're stuck on.
RELATED: Cleveland Browns reportedly stuck between Myles Garrett and Mitch Trubisky
Of course, Bayless decided to stir the pot by suggesting a third choice in Clemson's Deshaun Watson:
Bayless also suggesting that he watched a lot of Texas A&M and UNC tape is ridiculous as we all know there's absolutely no way he could have watched everything he needed to in order to have an educated opinion on all three players. While Watson does have some intangibles that teams like, he has also shown that he has some inconsistencies throwing the ball downfield and with making certain reads.