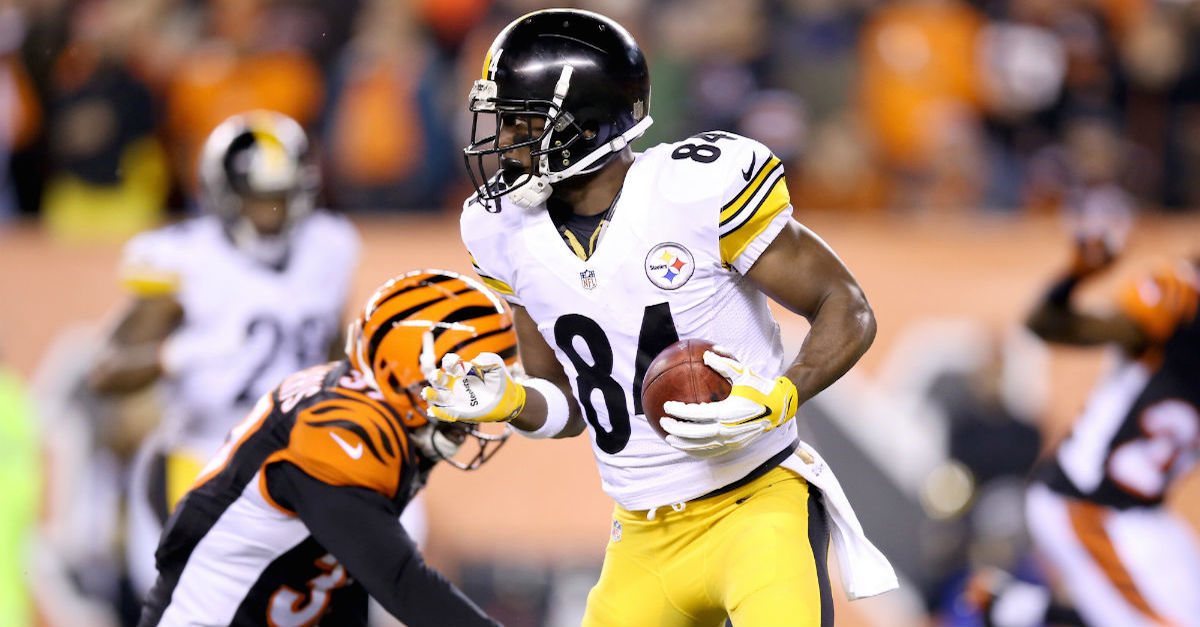 The Pittsburgh Steelers will have to take on Peyton Manning and the Denver Broncos this Sunday with an injured quarterback and no Antonio Brown. Brown was officially ruled out with a concussion he suffered in last week's 18-16 win over the Cincinnati Bengals. This is a tad bit awkward for Bengals cornerback Adam "Pacman" Jones, who accused Brown of flopping on the play that caused him the concussion.
The play, which happened with :22 left in the fourth quarter, resulted in a 15-yard penalty on Bengals linebacker Vontaze Burfict, who looked to give a cheap shot on Brown at the end of the play. PacMan said after the game that Brown flopped on the play in order to get the penalty called.
Jones was subsequently called moments after with an unnecessary roughness penalty to allow Pittsburgh kicker Chris Boswell to nail a feasible 35-yard field goal to beat Cincinnati.
Now that Brown has officially been ruled out with a concussion, Pacman probably owes him a big apology.