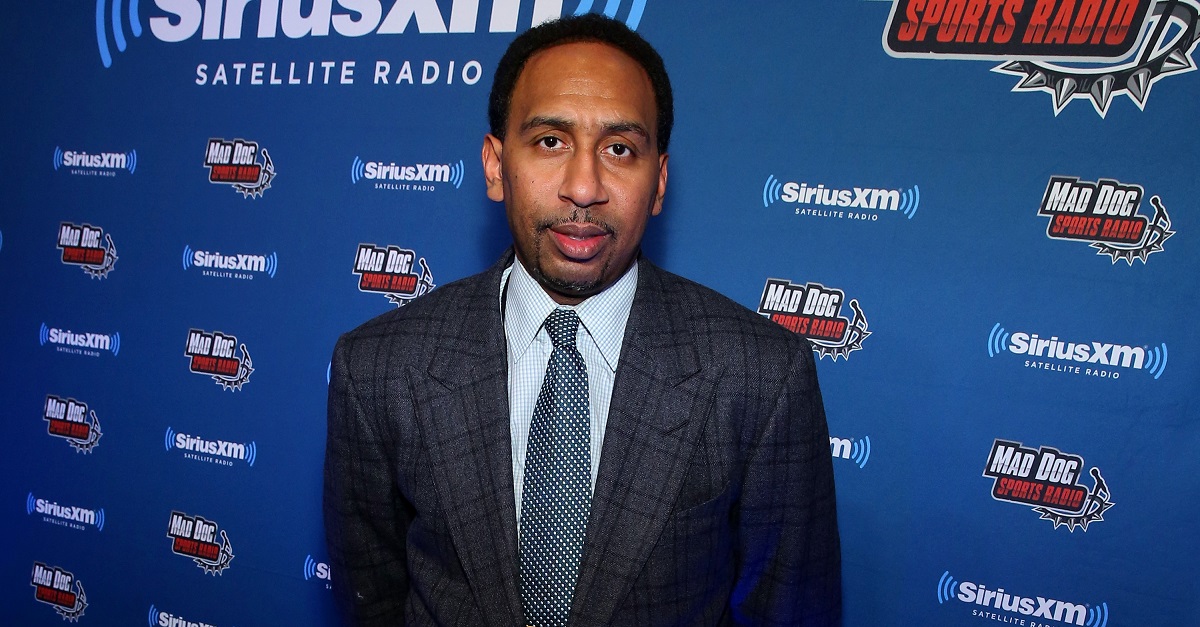 Cindy Ord/Getty Images
SAN FRANCISCO, CA - FEBRUARY 04: SiriusXM host Stephen A. Smith attends SiriusXM at Super Bowl 50 Radio Row at the Moscone Center on February 4, 2016 in San Francisco, California. (Photo by Cindy Ord/Getty Images for SiriusXM)
The New England Patriots will go down as perhaps the greatest dynasty in NFL history regardless of whether they win or lose against the Philadelphia Eagles in Super Bowl LII.
But the Patriots' historic run hasn't been without controversy. Rivals will be quick to bring up Spygate and Deflategate when discussing the Pats' success, and they've been labeled as cheaters many times.
ESPN's Stephen A. Smith has a clear message for anyone calling the Patriots cheaters: "I don't want to hear it."
"I don't want to hear it. I don't want to hear the excuses," Smith said on Felger & Mazz according to NBC Sports. "Do I believe they're cheating? No. I believe that they are better than everybody else. They've done it better than everybody else, and I have to relent to that. I have to concede that that's just the way it is."
Smith said if the Pats are in fact cheats, he wonders why opposing teams haven't done the same thing.
"I mean, according to you, they've only been doing it since 2001. We are now in 2018. Tom Brady has never, ever, ever won less than nine games in a season. And most of the time it's been 10 and above. How many AFC Championship Games have they been to? They've now been to eight Super Bowls. I mean, excuse me. How have you not learned how to cheat like that? . . .

"If that's cheating, it gets to a point where, dammit, I'm admiring it."
Smith is from New York, so he's not exactly a Boston sports apologist. But if the Patriots win again, you can expect more people to call them cheaters. It's a safe bet those accusations don't bother Bill Belichick or Tom Brady.