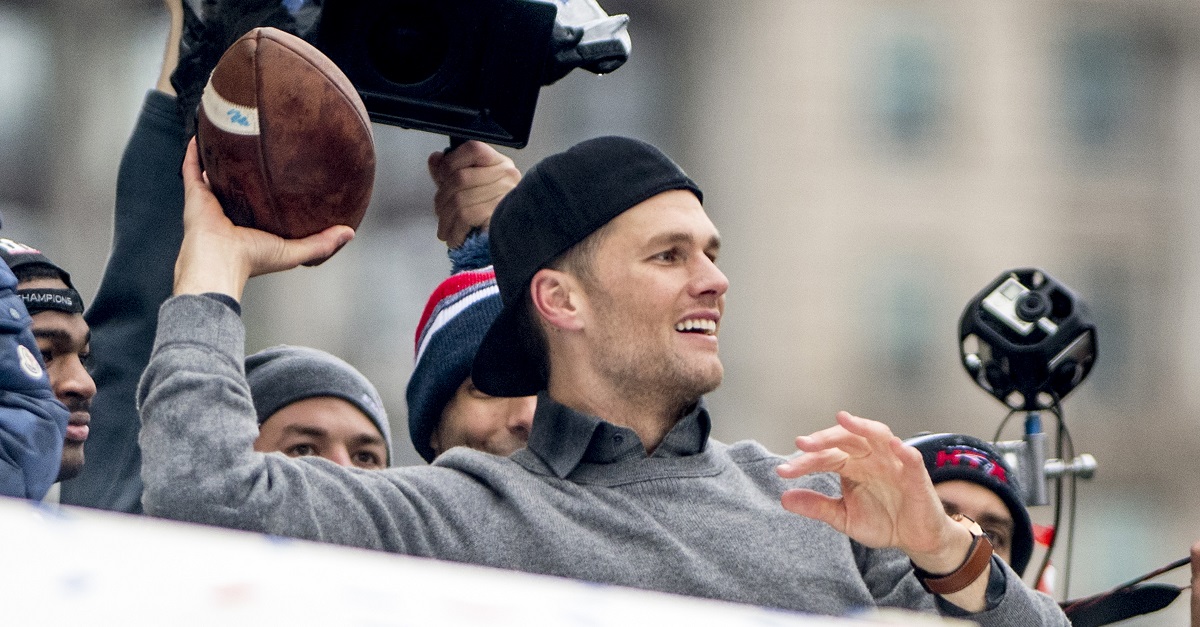 Billie Weiss/Getty Images
BOSTON, MA - FEBRUARY 07: Tom Brady of the New England Patriots celebrates during the Super Bowl victory parade on February 7, 2017 in Boston, Massachusetts. The Patriots defeated the Atlanta Falcons 34-28 in overtime in Super Bowl 51. (Photo by Billie Weiss/Getty Images)
https://www.youtube.com/watch?v=_ZSmOCIlm2U
Demaryius Thomas recognized that Tom Brady is great ? but only after dropping an obscenity and disrespecting the five-time Super Bowl champ.
TMZ has footage of Thomas saying, ?F*** Tom Brady,? before adding, ?But, he?s great.?
RELATED: Aaron Rodgers says this NFL standout is the G.O.A.T.
Apparently, Thomas, the Denver Broncos wide receiver, a five-time Pro-Bowl player and a Super Bowl winner himself (in 2014), was in a playful mood, so this should be viewed as no harm, no foul ?
? unless the quarterback many consider to be the G.O.A.T needs some extra motivation.
Brady will have a chance to rub it in against the Broncos wideout when Denver plays New England in 2017.