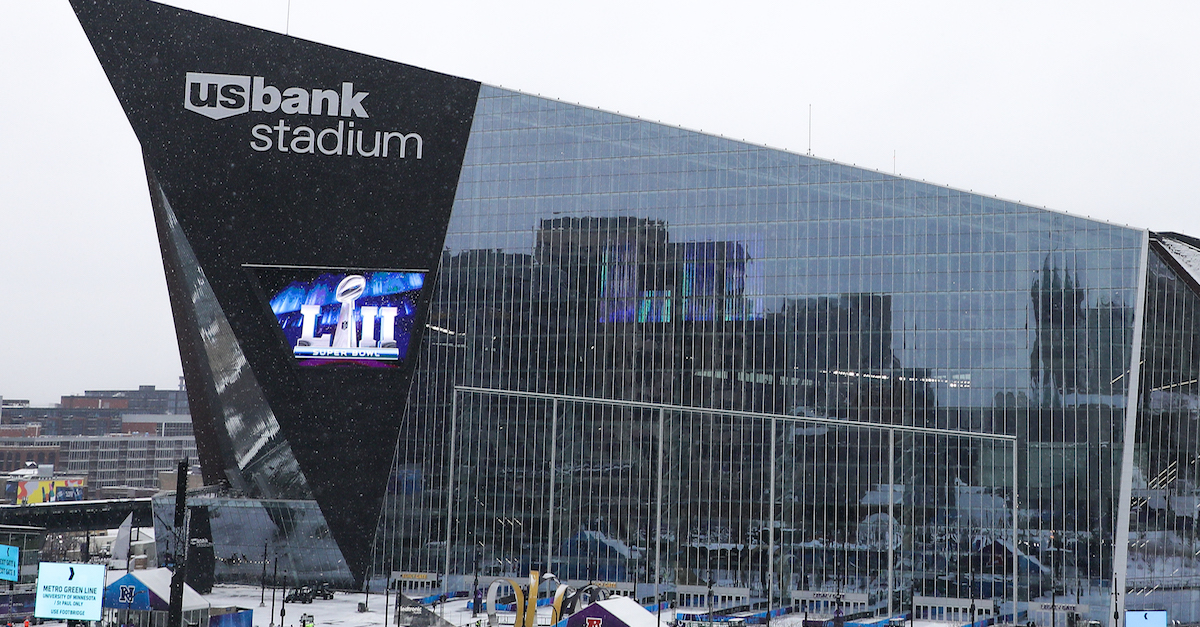 Michael Reaves/Getty Images
MINNEAPOLIS, MN - FEBRUARY 03: A general view of US Bank Stadium on February 3, 2018 in Minneapolis, Minnesota. US Bank Stadium will host Super Bowl LII on February 4th between the Philadelphia Eagles and the New England Patriots. (Photo by Michael Reaves/Getty Images)
The Super Bowl is already an outrageously expensive event, and at least one parking lot is already taking it to a whole nother level.
According to Chris Tomasson, it'll cost a whopping $240 to park in a lot near U.S. Bank Stadium.
We can only imagine how much it's going to cost to get a hot dog and a beer.
What's the most you've ever paid to park at an event? Let us know in the comment section.