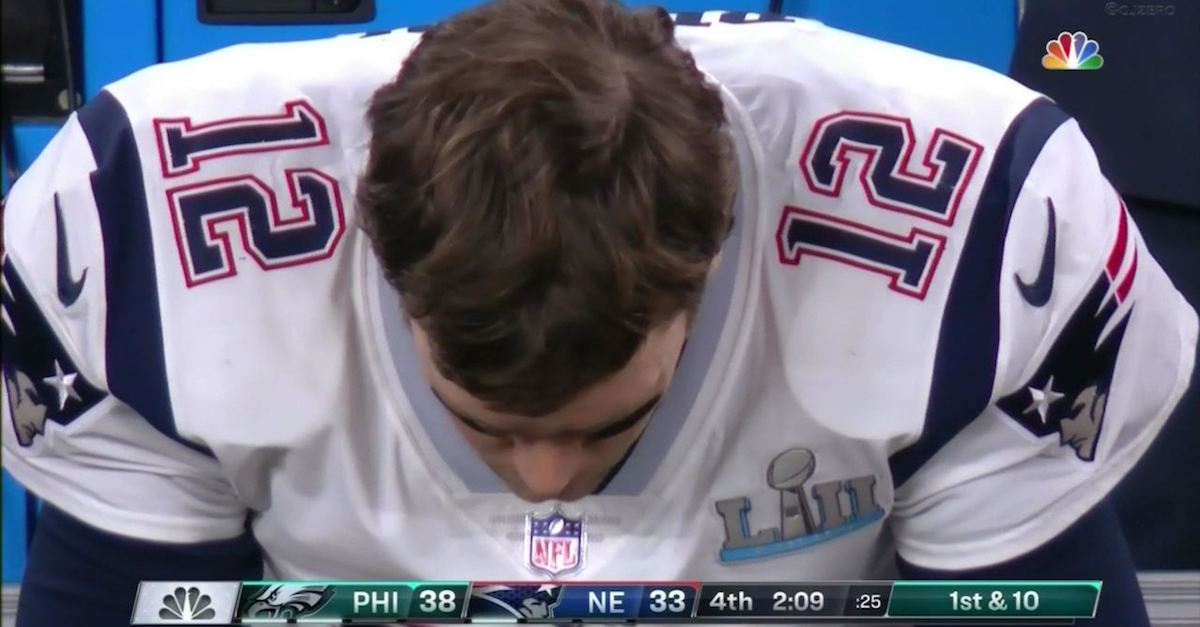 @cjzero/Twitter
@cjzero/Twitter
The Philadelphia Eagles are Super Bowl LII champions, defeating the New England Patriots, 41-33.
The first half was a story of missed opportunities, with the Eagles missing an extra point, the Patriots shanking a field goal attempt and New England botching an extra-point attempt.
Philadelphia jumped out to a 22-12 lead at the break, taking advantage of a Trey Burton pass to Nick Foles to give the Eagles the 10-point lead before the half.
After holding tight end Rob Gronkowski in check for most of the first half, New England opened the third quarter by targeting the massive tight end early and often to open the quarter with four connections for 68 yards and a touchdown.
The Patriots took their first lead of the game, 33-32, with 9:22 left in the fourth quarter on a fade route touchdown to Gronkowski.
The Eagles pushed forward in hopes of taking back the lead, and connected on a fourth-and-1 to Zach Ertz for the first down on their side of the field with just under five minutes remaining in the game. Facing a third-and-7 with just over two minutes left in the game, Foles found Ertz across the middle for the score, to take the 38-33 lead.
With a chance to come down and win it, the Eagles would land the first sack of the game for the first turnover, taking away the fumble from Brady with 2:09 remaining.
After getting the turnover, Philadelphia settled for a field goal with just 1:10 left in the game, connecting from 46 yards out to put the Eagles up, 41-33.
A failed trick play pushed the Patriots within their own 10-yard line, and Brady couldn't get anything going on any of their first three attempts before getting the fourth-down conversion with just 26 seconds remaining. Another few first downs gave New England life, but they simply didn't have enough time to get any traction, giving the Eagles their first Super Bowl victory.
New England and Philadelphia combined their wild shootout to the tune of breaking the all-time total yards record with more than 1,000 yards.