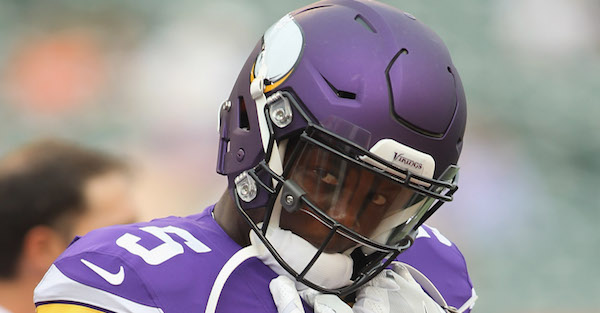 John Grieshop/Getty Images
CINCINNATI, OH - AUGUST 12: Teddy Bridgewater #5 of the Minnesota Vikings warms up before the game against the Cincinnati Bengals at Paul Brown Stadium on August 12, 2016 in Cincinnati, Ohio. (Photo by John Grieshop/Getty Images)
Teddy Bridgewater went down with one of the more devastating injuries we've ever seen in the 2016-17 NFL season, and although it's been reported Bridgewater may never be able to play in the NFL again, those sentiments may start to change after the release of an interesting video featuring Bridgewater.
In the short clip, Bridgwater is seen dropping back and delivering a strike to someone on an open field. You can also see a gigantic brace on Bridgewater's injured leg as he throws the football.
It's hard to draw too much from such a short clip, but it is definitely an encouraging sign for Minnesota Vikings fans who want to see Bridgewater be behind center once again.