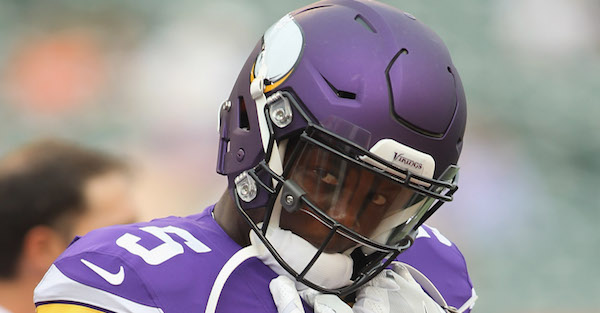 John Grieshop/Getty Images
CINCINNATI, OH - AUGUST 12: Teddy Bridgewater #5 of the Minnesota Vikings warms up before the game against the Cincinnati Bengals at Paul Brown Stadium on August 12, 2016 in Cincinnati, Ohio. (Photo by John Grieshop/Getty Images)
Just 25 minutes into practice, Minnesota Vikings quarterback Teddy Bridgewater went down with a torn ACL and dislocated knee. But the details that have emerged from the incident signal a much worse injury than just a ligament tear.
An ambulance was called to the Vikings practice facility, and Bridgewater's leg was reportedly flailing after his leg "snapped."
In terms of depth, behind Bridgewater is Shaun Hill and rookie Joel Stave.
In just his second season in the league, Bridgewater led the Vikings to the playoffs, where they suffered a chilly defeat to the Seattle Seahawks. The Vikings went 11-5, as Bridgewater game-managed Minnesota to 14 touchdowns through the air and nine interceptions.
It's a devastating injury just a week out from the regular season.