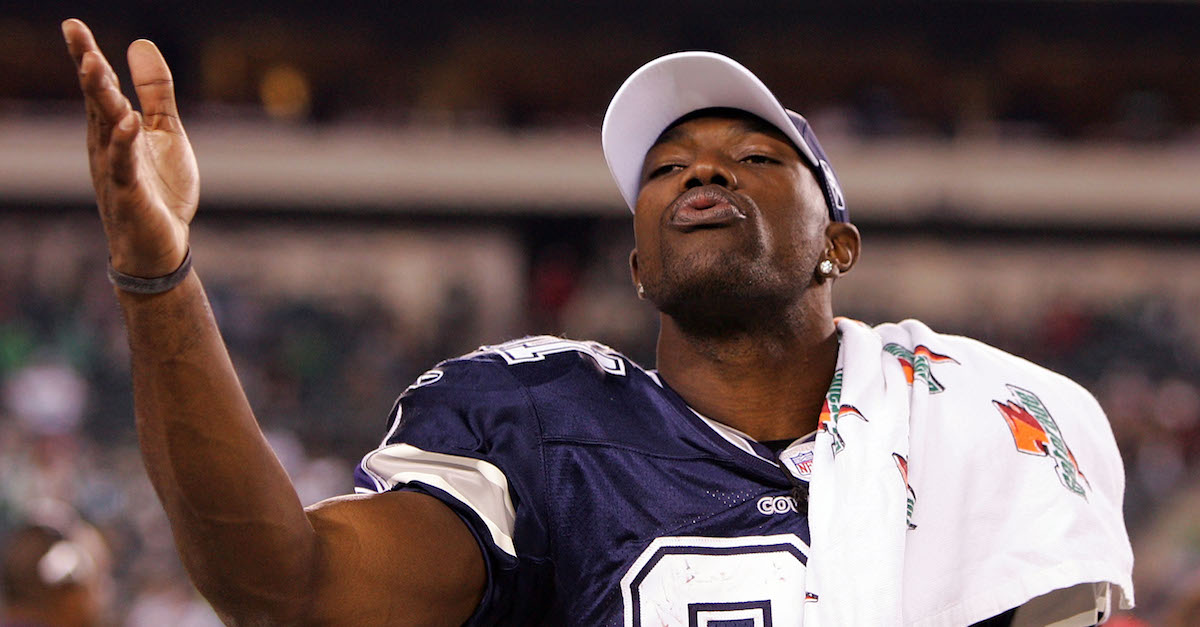 Jim McIsaac/Getty Images
of the Philadelphia Eagles of the Dallas Cowboys on November 4, 2007 at Lincoln Financial Field in Philadelphia, Pennsylvania. Jim McIsaac/Getty Images
Terrell Owens may not be playing in the NFL any longer, but he's just as outspoken as he was when he was catching passes from some of the league's greats.
Over the weekend, Owens took his shots at Steve Mariucci (ABSOLUTE WORST):
Donovan McNabb:
And most notably the Dallas Cowboys, nearly as a whole.
First he aimed at Jason Garrett:
Then, the conversation devolved into a discussion on Dez Bryant and his inability to get open this season:
You can pretty much guarantee Owens won't be heading to the Cowboys Ring of Honor anytime soon.
Owens played 15 seasons in the NFL, appearing in one Super Bowl, a loss to the New England Patriots as a member of the Philadelphia Eagles.
Owens played the first eight years of his career with the San Francisco 49ers, two seasons with the Eagles, three with the Cowboys, and then one year each with the Buffalo Bills and Cincinnati Bengals.