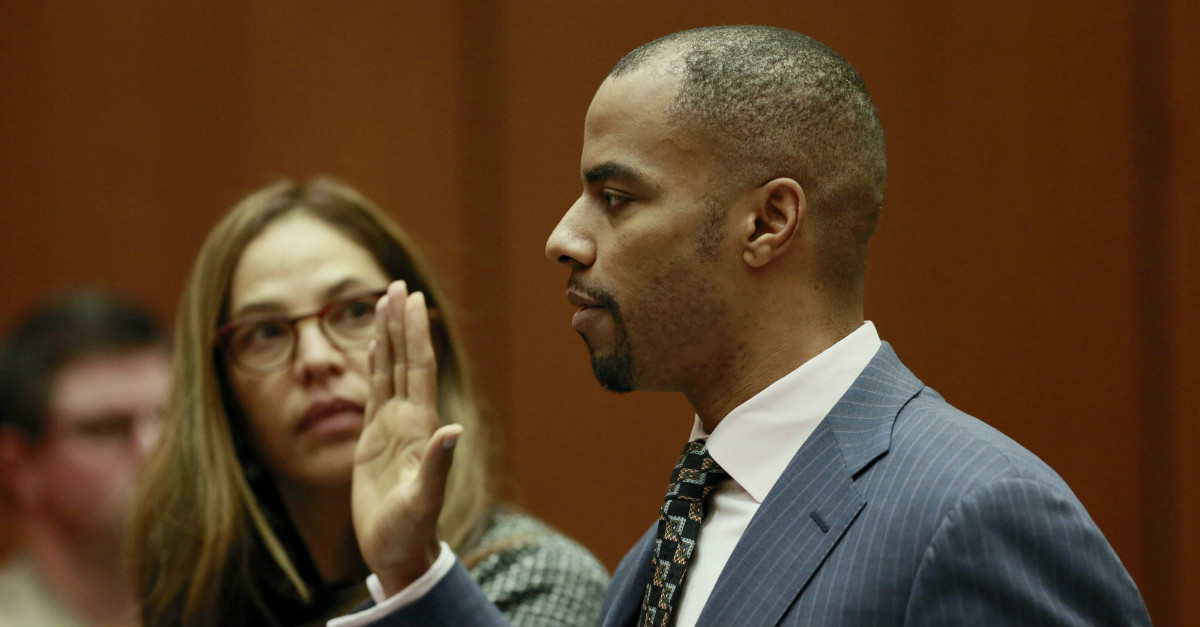 Admitted disgusting human being and former NFL star Darren Sharper was in court on Monday as part of his tour around courtrooms in four different states. On Monday, Sharper pleaded guilty to raping three women in New Orleans. In total, the serial rapist has admitted to nine rapes in Louisiana, California, Nevada and Arizona.
In all of the cases, Sharper used a date-rape drug to sedate women before sexually assaulting them. As part of his guilty plea, Sharper will now cooperate in the prosecution of two co-defendants in New Orleans who face charges of aggravated rape.
"The case is not over with," District Attorney Leon Cannizzaro said, via the New Orleans Times-Picayune. "We still have a ways to go. There are other defendants out there. But it doesn't matter if you're a public official. It doesn't matter if you're a football player. It doesn't matter if you're in law enforcement. If you break the law, we're going to do everything we can to come after you."
Sharper's guilty plea calls for a maximum 20-year sentence; however, under the terms of his global plea deal, he is expected to only serve 10 years in prison and will be credited for the year he has already spent in a Los Angeles jail.
When the 39-year-old eventually leaves prison, he will be placed on lifetime probation in Arizona. While he did a get sweet deal to avoid a long prison term, the restrictions and monitoring this sicko will undergo are pretty bad.
He will not be allowed to drink, go to bars, liquor stores and is not allowed to date online. He will also undergo penile plethysmograph testing, in which a sensor is attached to his penis to gauge arousal by flashing sexually-explicit images in front of his face.
Here's to hoping he has a miserable rest of his life.