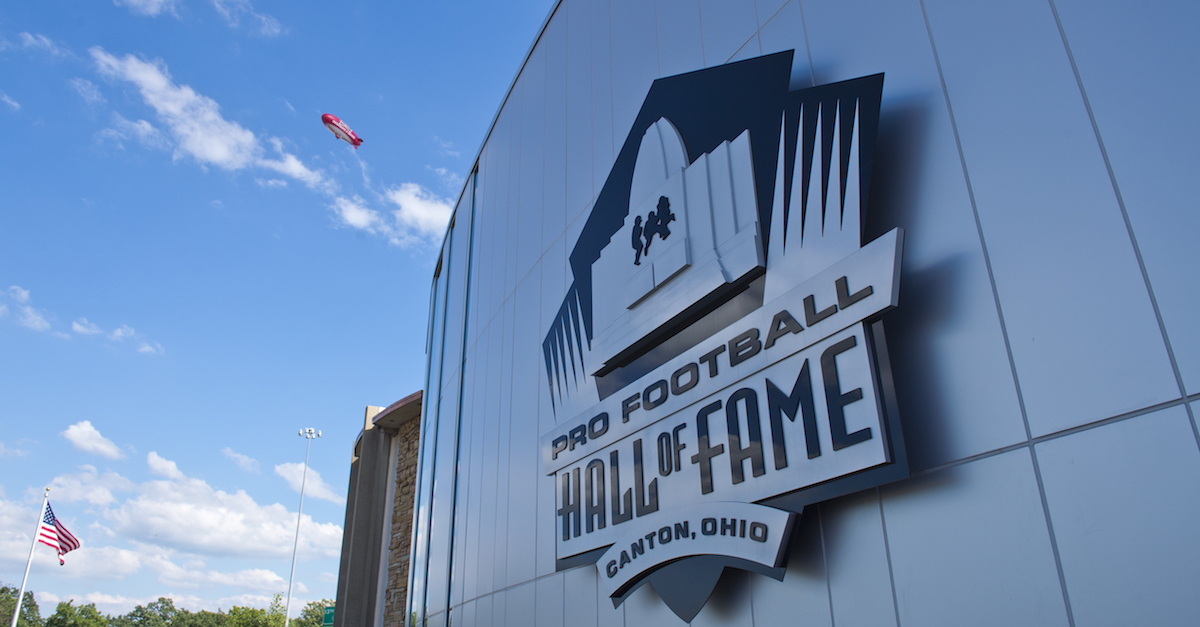 Jason Miller/Getty Images
CANTON, OH - AUGUST 3: The exterior of the Pro Football Hall of Fame prior to the NFL Class of 2013 Enshrinement Ceremony at Fawcett Stadium on Aug. 3, 2013 in Canton, Ohio. (Photo by Jason Miller/Getty Images)
The Pro Football Hall of Fame class for 2017 is really solid. Among those being inducted this year will be running back LaDanian Tomlinson, quarterback Kurt Warner, and wide receiver Terrell Davis.
Who is not being inducted? That would be former superstar Terrell Owens, who was denied entry into the Hall of Fame again despite him being second all time in NFL receiving yards.
Clearly he wasn't happy about it.
Though he was one of the league's greatest receivers, Owens is likely known more for his antics on and off the field. Wide receiver definitely have the stereotype of divas, and no one personified that more than Terrell Owens. His antics and reputation have to be what is keeping him out, because the stats — over 15,000 career yards and 153 career touchdowns — speak for him very clearly.