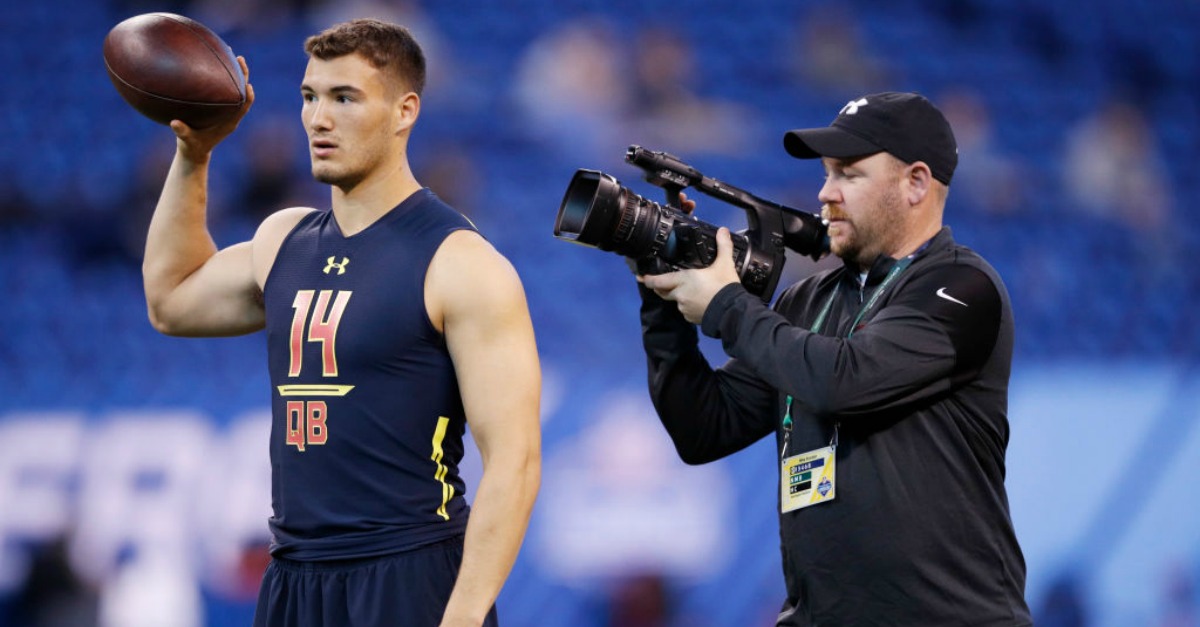 Joe Robbins Getty Images
The San Francisco 49ers fleeced the Chicago Bears, who make the first stunning pick of the draft by selecting Mitchell Trubisky at No. 2 overall
The Bears traded THREE draft picks to move up one spot Trubisky — even after the team signed Mike Glennon to a free agent deal in the offseason.
Some believe Trubisky is the No. 1 quarterback in this draft, despite just one year of college game tape.
John Lynch hasn't been a general manager long, but he's off to a fantastic start.