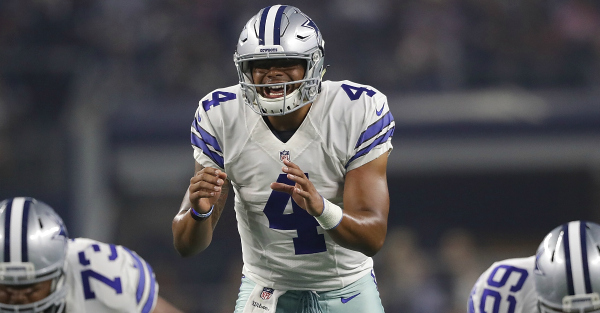 Ronald Martinez/Getty Images
at AT&T Stadium on August 19, 2016 in Arlington, Texas.
Dak Prescott as the Cleveland Browns' starting quarterback? It sounds strange, but it almost happened according to Browns' head coach Hue Jackson.
Related: Dallas nearly missed out on Dak Prescott?s greatness four separate times
Mary Kay Cabot of Cleveland.com reported Jackson said the Browns almost drafted Prescott instead of Cody Kessler at pick No. 93 in the draft.
"We liked (Prescott)," Jackson said. "Obviously, he's shown to be really good. He was definitely a guy that was in consideration, but obviously we have the guy that we took and they have the guy that they took. Everybody has the right guy for them, and he fits for them."
If Prescott would've been drafted by the Browns instead of the Dallas Cowboys, it's interesting to consider where each team would be at this point in the season. Would the Cowboys be struggling without Romo and would they rush him back on the field? Would the tandem of Prescott and Terrelle Pryor Sr. be enough to catapult the Browns into playoff consideration?
Kessler is starting Sunday's game against Prescott and the Cowboys, and he will presumably be the team's starter for the rest of the season. It might be difficult for Hue Jackson to watch if Prescott outshines Kessler on Sunday in another Dallas win.
(h/t Bleacher Report)