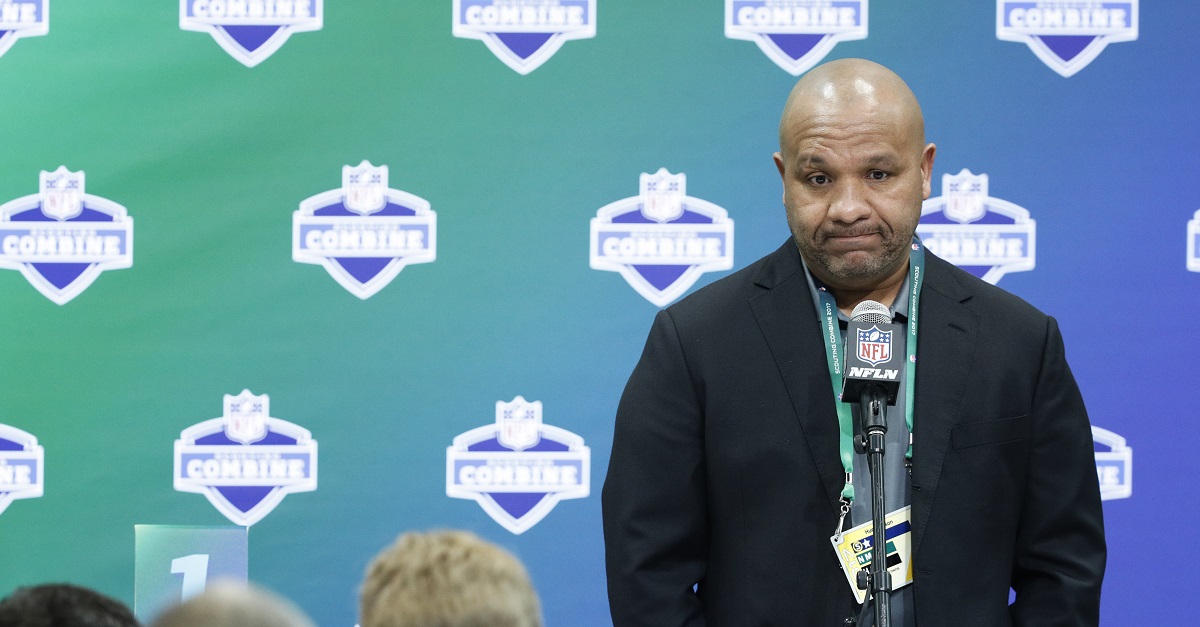 Joe Robbins/Getty Images
INDIANAPOLIS, IN - MARCH 02: Head coach Hue Jackson of the Cleveland Browns answers questions from the media on Day 2 of the NFL Combine at the Indiana Convention Center on March 2, 2017 in Indianapolis, Indiana. (Photo by Joe Robbins/Getty Images)
The Cleveland Browns have the No. 1 pick in the 2017 NFL Draft, but it hasn't been clear up to this point as to which direction the team will ultimately go. If the team goes Myles Garret No. 1 overall, the chance of nabbing quarterback Mitch Trubisky, too, becomes far less likely.
If they can't nab the North Carolina star, a new report from Draft Analyst suggests that the team will target California quarterback Davis Webb in the top of the second round.
Via Draft Analyst:
"On Tuesday I posted that teams at the top of Round 2 were showing a lot of interest in Cal quarterback Davis Webb. Late Tuesday evening, a source close to the situation told me that if the Cleveland Browns do not secure Mitchell Trubisky in Round 1, Webb is likely to be the target with the 33rd selection."
This would be a very interesting direction for the franchise to go in if they don't take Trubisky No. 1 overall on Thursday.
The Browns have reportedly been divided between taking Garrett or Trubisky, but getting Garrett and a potential steal in Webb later on in the draft isn't the worst way to go.