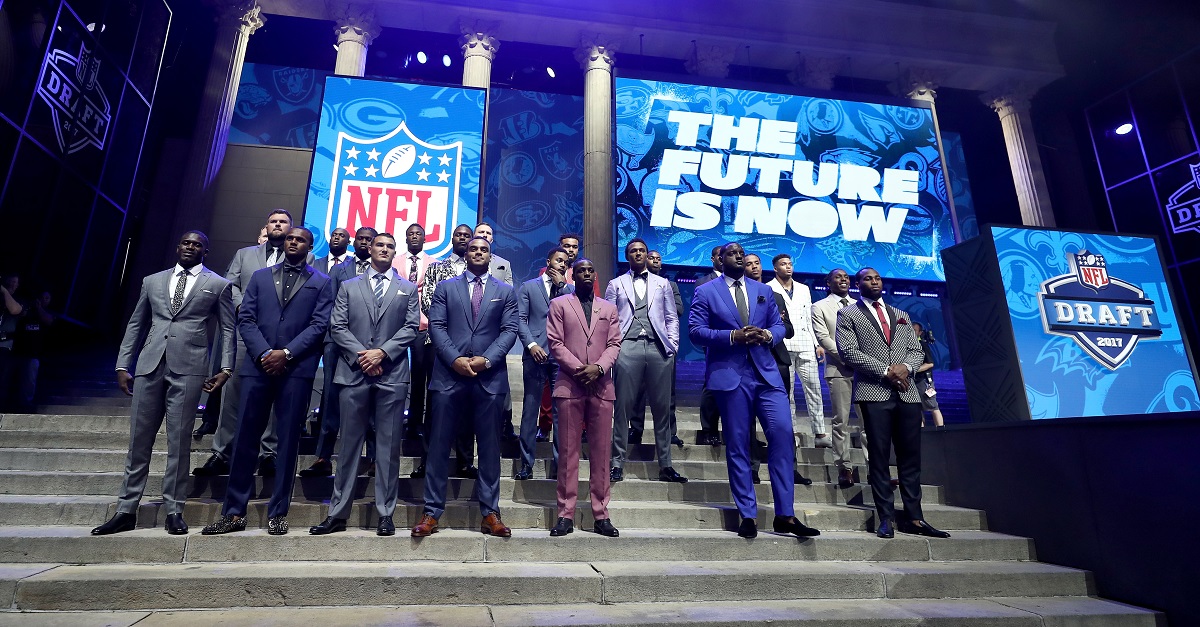 Elsa/Getty Images
PHILADELPHIA, PA - APRIL 27: The Top Draft prospects pose on stage prior to the first round of the 2017 NFL Draft at the Philadelphia Museum of Art on April 27, 2017 in Philadelphia, Pennsylvania. (Photo by Elsa/Getty Images)
The Cleveland Browns have been on the clock for the NFL Draft ever since the season ended and there have been rumors flying about who they would draft — if they didn't trade the pick — and now we know for sure. The Browns have officially made the pick and it should surprise no one as they went with Myles Garrett from Texas A&M.
RELATED: Browns have reportedly made decision on No. 1 pick
Garrett has been the presumed the No. 1 pick even before the NFL offseason as he was a monster all three years along the defensive line for the Texas A&M Aggies and is an absolute physical specimen. The 6'5″, 262-pound lineman finished his career with 47 tackles for loss and and 31 total sacks. He also had 141 total tackles in his three years.
North Carolina quarterback Mitch Trubisky was rumored to be in the running for the top pick as some Cleveland brass really liked him and thought that they needed a quarterback real bad. However, there were reports of the front office not quite agreeing on who to take, but it seems that argument was either quashed or a total smokescreen as they went with the top player all along.