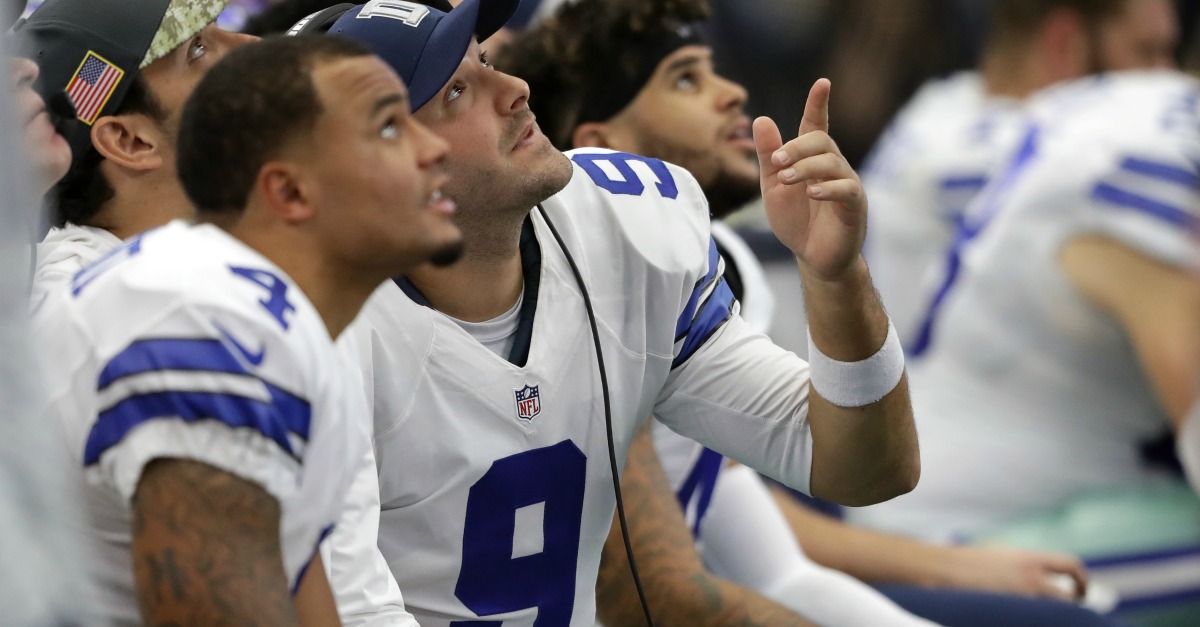 Ronald Martinez Getty Images
Tony Romo, Jerry Jones, Dallas Cowboys, NFL, Denver Broncos, Houston Texans
The Dallas Cowboys are still reeling from a very tough defeat on Sunday at the hands of the Green Bay Packers, so it's little hard to get much meaningful out of the head coach when the loss is still so raw.
But instead, head coach Jason Garrett caused a bit of a stir when he refused to say that Dak Prescott would be the starting quarterback in 2017.
RELATED: These could be the most likely landing spots for Tony Romo
So, let's take a step back. Prescott, the rookie who stunned everyone with his performance this year, threw for 3,667 yards,
23 TD, and four interceptions. His total QBR (81.6) was third in the league, behind Matt Ryan and Tom Brady, and ahead of Aaron Rodgers. And even thought the Cowboys lost to the Packers, it wasn't because of Prescott. He went 24 of 38 for 302 yards, three touchdown and a pick, and brought the Cowboys back from 18 down to tie the game.
So why the reluctance? It's no secret that the Cowboys will try to trade Tony Romo this off season, so maybe Dallas is trying to put up some weird smokescreen. It's a bit late for that, though. Most don't expect the Cowboys to get a haul for Romo — something that NFL teams know, too
So, this is just plain weird.