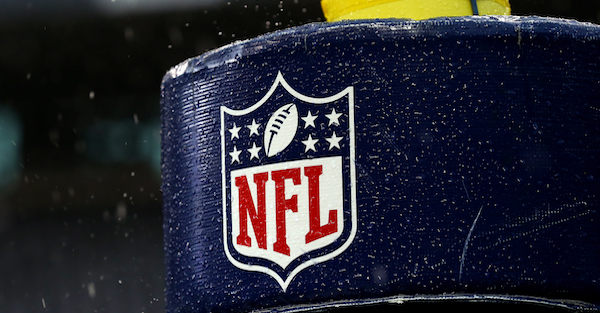 Ronald Martinez/Getty Images
SEATTLE, WA - JANUARY 18: Detail image of the NFL logo on a goal post before the 2015 NFC Championship game between the Seattle Seahawks and the Green Bay Packers at CenturyLink Field on January 18, 2015 in Seattle, Washington. (Photo by Ronald Martinez/Getty Images)
There's been a lot of speculation about which NFL coaches could get fired this season, and until now none of it has centered around San Diego's Mike McCoy.
But after the Chargers' 34-31 loss to the Oakland Raiders Sunday, their third straight, McCoy's name is front and center. According to the NFL Network's Ian Rappaport, he was nearly canned after the loss, and the next couple games of games could decide his fate in San Diego.
?According to sources informed of the situation, McCoy now faces a critical two-game stretch, one that could decide his future," Rappaport writes. "San Diego travels to Oakland to play the Raiders on Sunday, then hosts the Broncos on Thursday. If it goes poorly, hard decisions could be made quickly. It?s highly unlikely a change would be made after Sunday. But two poor performances, coupled with the team already blowing fourth-quarter, double-digit leads against the Chiefs and Saints, could mean bad news for McCoy."
If there is, in fact, any defense for the fourth-year coach, it's that all four of San Diego's losses have been by six points or less, and every single one of them could have easily gone the other way. But after taking the Chargers to the playoffs in 2013, minutes away from being 5-0 is just not enough.
It's all gone south, and this season's 1-4 start has pretty much put the stamp on McCoy's walking papers.