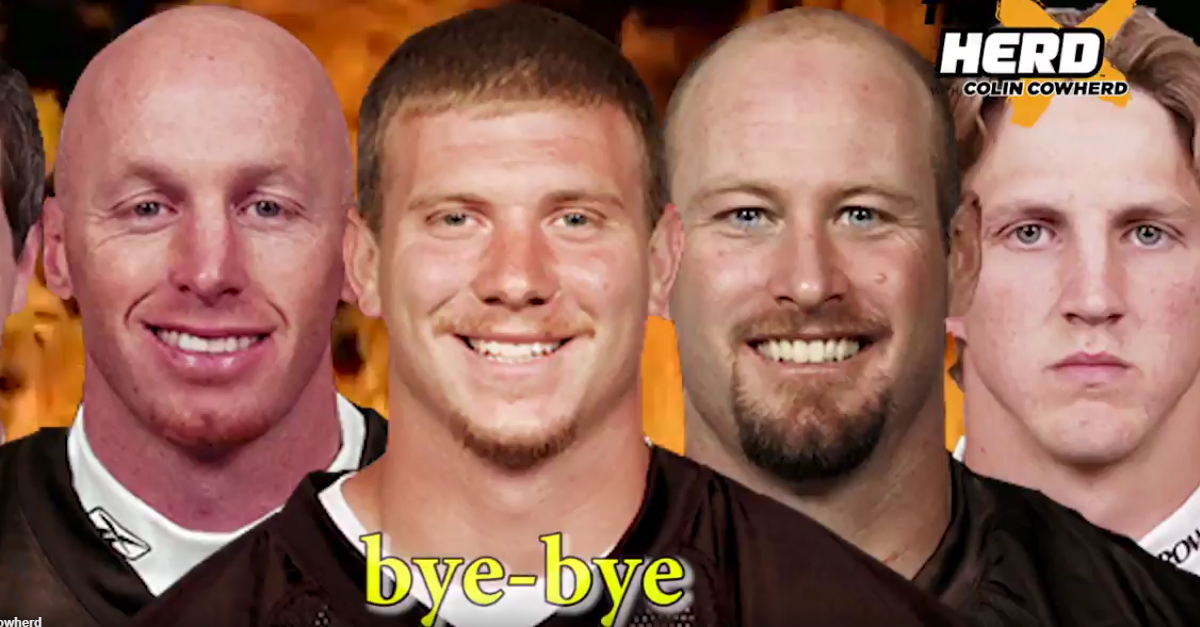 The Herd Screen Shot
Billy Joel's We Didn't Start the Fire is a classic tune that, in rapid fire order, reviewed the big headlines for 40 years, between 1949 and the song's 1989 release date. It started with:
Harry Truman, Doris Day, Red China, Johnnie Ray
South Pacific, Walter Winchell, Joe DiMaggio
And the chorus was:
We didn't start the fire
It was always burning since the world's been turning
We didn't start the fire
No, we didn't light it, but we tried to fight it
RELATED: The Cleveland Browns season ticket parody will make you laugh out loud
Leave it to someone to  come up with  a brilliant parody that skewers the Cleveland Browns by mentioning all  26 of the team's quarterbacks since 1999. The kicker is the parody of the lyrics, which have been changed to:
The Browns are a dumpster fire

You can be there QB, but only briefly

The Browns are a dumpster fire

You know their season's done, when they're in Week 1
This is a scream. And here's Joel's song for comparison.